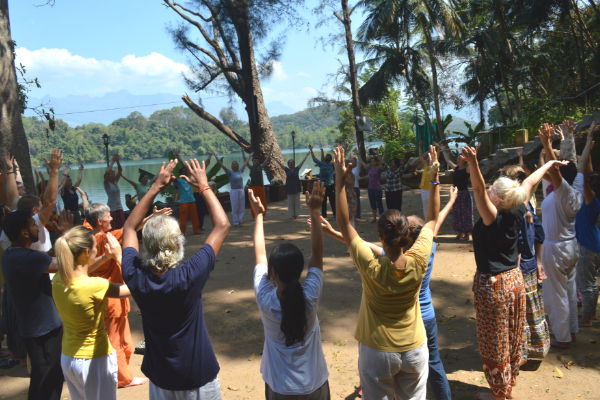 Music is the yoga of sound. Singing has a benign effect on the physical and subtle bodies. Singing is an excellent method of soothing the nerves. Singing directs the emotions to a positive goal. Devotional singing can be sung in any language. Kirtan melts the heart, fills the mind with purity and generates harmony and divine love. He who chants the name of God forgets the body and the world. Sound, made up of vibrations, is energy. A Sanskrit mantra is a mystical energy encased in a sound structure. Mantra chanting is the most joyful technique towards connecting with God. The various musical notes have their own corresponding subtle channels (nadis) in the energy centers (chakras). Music vibrates these channels, purifies them and awakens the spiritual and psychic power dormant in them.
Each of these brilliant claims by Swami Sivananda perfectly describes Jyoti's Finding Your Voice programme. Course participants will :
Learn to breathe, move, sing and listen in new ways
activate and become friends with each of the seven chakras through humming and singing, seed mantras, Indian Ragas, beautiful chants and easy nurturing songs
have the opportunity to sing with the entire group and to experiment with singing and leading chants in small groups
make deep and lovely connections with each other.
As fear gives way to courage and the singer gives way to the witness, participants will discover why singing Kirtan, and even leading Kirtan, is so very uplifting and rewarding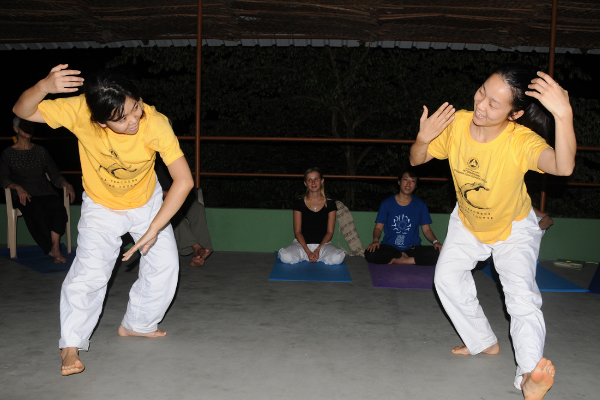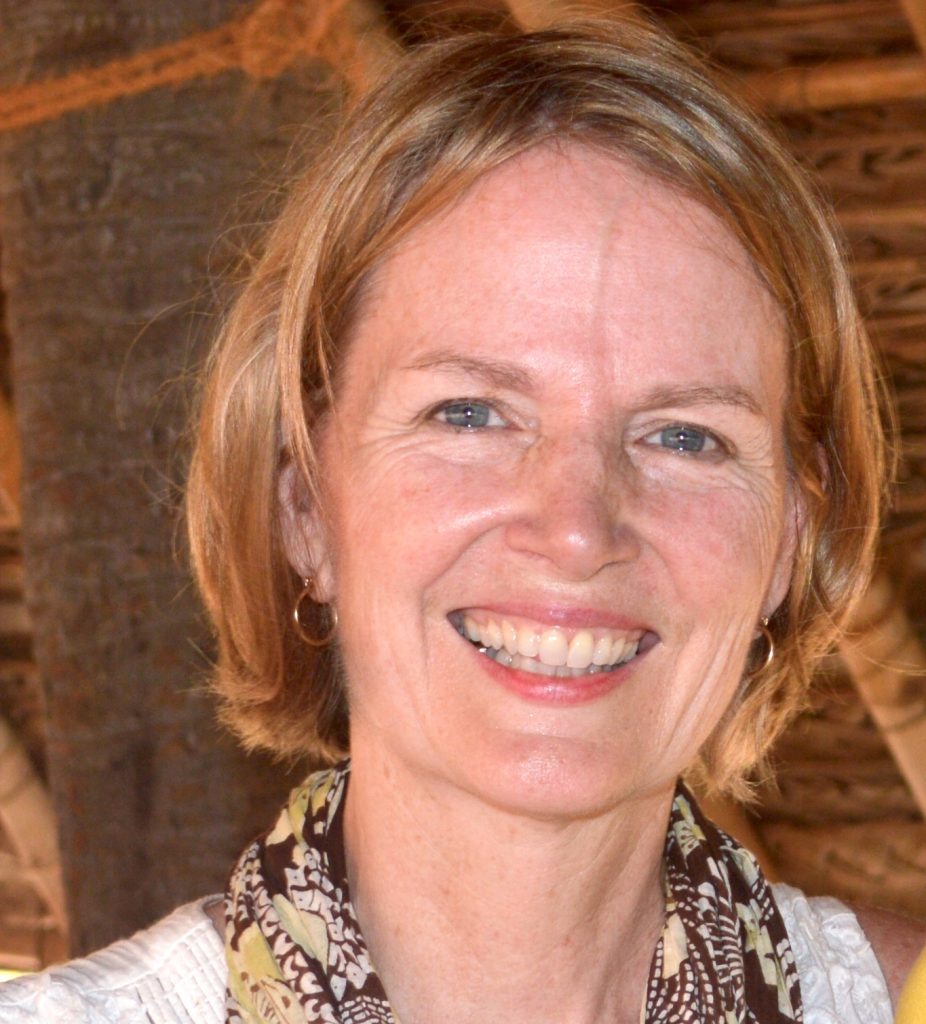 Music has been a formative part of my daily life from the day I was born. I spent long hours practicing piano and flute, and by night, I loved to hear the sound of my parents gathering friends for a singalong, or playing banjo-piano duets late into the night.
A sense of the power of sound stayed with me as I grew older. Often I felt as if I was being led to use sound, vibration and song to create a healing environment. My own childhood included a backdrop of bullying and constant criticism, but this had a surprising effect; I developed a kind of immunity to that inner voice that says "No you can't". I talked my startled parents into taking me each week to a hospital, where I played guitar and sang to children who were suffering from injuries or life-threatening diseases. I could see in their faces that sound, vibration and music had a distinct power to soothe, nurture and heal.
Barely out of my teens, I got a job as activity coordinator in a local nursing home. I noticed that even the most agitated residents could be engaged and transformed, by playing music in relationship to their breathing. They would settle down and sink peacefully into a much-needed deep sleep. . I also noticed a profound letting-go of tension and stress in myself. One Saturday night, on the other hand, a polka band got them moving and the years fell away – they rose up and danced, even some we didn't know could walk!
The right sound, phrase music, at the right time, is a gift from God that connects you deeply to your true self and to the source of your breath, where everything softens as you let go of tensions and resistance that are impeding the healing process. I experienced something similar myself when my mother took me to a transcendental meditation class in my teens, and then, several years later, through the powerful practices and teachings of Sivananda Yoga. I gained a classical training in music, but this was just a means to an end; what really interested me was the journey through sound and vibration that soothes connects and heals. I joined the Music for Healing and Transition Program (MHTP) and became a Certified Music Practitioner, connecting with a body of theory and knowledge that validated my experiences. I'm employed by The University of Michigan, bringing bedside music to patients undergoing treatment at University Medicine.
Jyoti (Jody Tull) is a certified therapeutic yoga instructor and Certified Music Practitioner who combines the healing power of music with the ancient healing power of yoga. She received her Master's Degree in Music Education from Columbia University, and has 20+ years of international therapeutic music making and yoga teaching.  Her compositions have been performed by the Ann Arbor Symphony Orchestra. She leads retreats and Finding Your Voice workshops in Europe, India, the Bahamas, Canada and the United States.
Christina, USA
"Since attending the Fasting and Detox course I never felt this way before and never thought it would be possible. So clear in mind, much quieter, inner peace, and happy with my body and weight, and confident about the future".
Shailaja K, Singapore
"With the guidance of Mr Christopher, not only did I detox my body but also my mind. It's an awesome programme and I am not stopping it but making it a yearly affair for my well-being. Thank you Mr Christopher."
Alexandre
"I spent 20 years carrying an excess of 10/15kgs.The Programme changed my life and my relationship with food. I lost 12kgs during the fast – even now it has not returned, 1.5 years later – thank you."
Jane, London
"This programme is wonderful and not nearly as difficult as it might appear. It is life-changing both physically and psychologically. I lost 10kgs, my memory improved, I felt rejuvenated, light and full of optimism. Really great. I would recommend it."
Price includes programme, bed and board

Location
Date
Prices
Book Now
Madurai
TBA
 Rs. 3000 excluding accommodation. Payable on arrival.
Please send an email to 

[email protected]

 
Our accommodation is simple and functional.  There are separate dormitories for men and ladies. We also have spacious twin-share and single rooms.  All accommodation areas have shelving and hanging space. For each guest, a bed with a mattress and supports for mosquito net, plus 2 bed sheets, a pillow with cover and a mosquito net are provided.
Dormitories: Separate for men and women and built as double-occupancy cubicles. Shared bathroom facilities are provided with cold water.
Twin-Share and Single Rooms: Twin-share and single rooms have attached bathrooms with hot water.
Please Note: couples are not allowed to share twin rooms during the courses.