Sadhana Mandalam
Open to those who have completed the Sivananda Yoga Teachers' Training Course, here is an exceptional opportunity to deepen your own spiritual practice under the guidance of Swami Janardhananda, a direct disciple of Swami Vishnudevananda and an active sadhaka in Uttar Kashi, north India. A mandalam is defined as a period of time (41 days) that allows the fruits of tapas—intense sadhana—performed in that time to manifest. Stagnation and resistance in both mind and body fades and you experience some of the more subtle and penetrating aspects of expansion of consciousness.
STAY IN TOUCH WITH OUR MONTHLY NEWSLETTER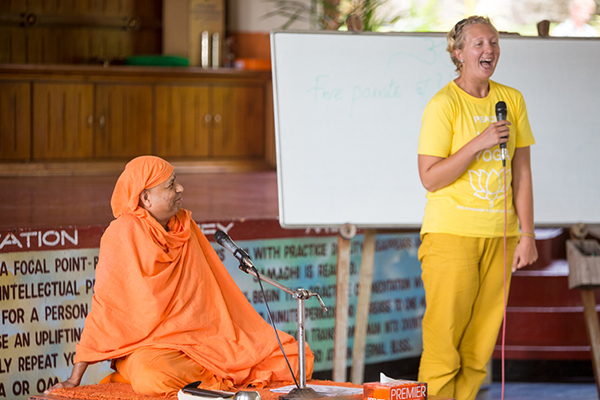 You are guided daily in your practice by study of the texts Sadhana by Swami Sivananda and Meditation and Mantras by Swami Vishnudevananda. You open to an experience of deep devotion and peace of mind through daily chanting sessions of the Bhagavad Gita and the Lalitha Sahasranama. Your mind clears and your body becomes supple and light through the asana classes and early-morning pranayama sessions. Keeping a spiritual diary is a requisite during the programme. This is not a yoga vacation, nor a teachers' refresher course and is held in the quiet season at the Ashram to ensure as little disturbance as possible. Please note there is no certification for this programme. It is intended to enhance and strengthen personal practice only.
To maintain the stability of the group practice partial attendance cannot be considered; students are expected to be fully committed to a period of disciplined sadhana with attendance at all programmes and activities. The Ashram reserves the right to convert your stay to the status of Yoga Vacation guest if the programme is not satisfactorily followed. There are no free days.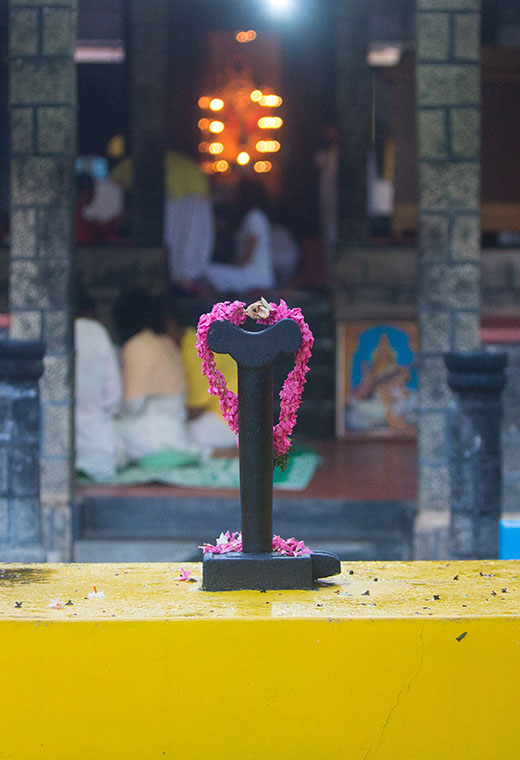 | | |
| --- | --- |
| 04.20 AM | Wake up |
| 05.00 AM | Kriya & Pranayama class |
| 06.00 AM | Satsang |
| 07.30 AM | Almond Milk |
| 8.00 AM | Asana Class |
| 9.30 AM | Q & A related to Hatha yoga |
| 10:00 AM | Brunch |
| 11.00 AM | Karma Yoga |
| 12.00 PM | Lecture (based on Sadhana by Swami Sivananda) |
| 1.30 PM | Fruits |
| 2.00 PM | Lecture (based on Meditation and Mantras by Swami Vishnudevananda) |
| 4.00 PM | Advanced asana class |
| 6.00 PM | Dinner |
| 6.45 PM | Temple chanting (Bhagavad Gita and Lalita Sahasranama) |
| 8.00 PM | Satsang |
| 9.00 PM | Likhita japa or reading (silence) |
| 9.15 PM | Spiritual diary |
| 9.45 PM | Lights out |
Only simple dormitory accommodation will be available for the programme.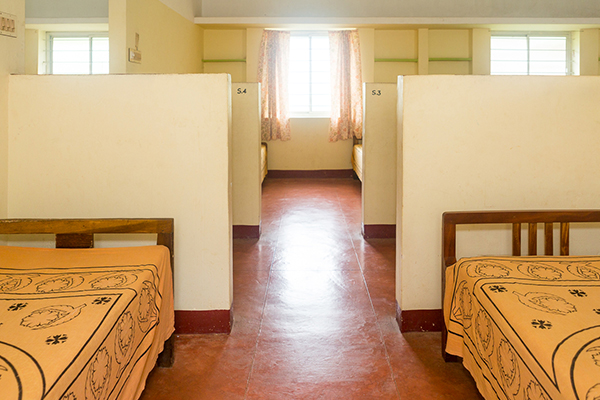 Dormitory: separate for men and women. Dormitories contain up to 32 beds with
two-bedded cubicles. Limited solar heated water is available.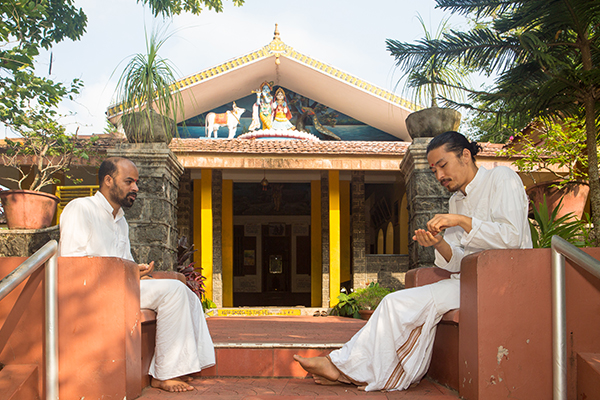 Sadhana by Swami Sivananda and Meditation and Mantras by Swami Vishnudevananda will be provided along with two sets of uniform as a part of course material.
Things to bring – comfortable clothes, sandals, toiletries, personal items, meditation shawl for cool evenings, yoga asana mat, meditation cushion, notebooks, pens, towels and torch. You can also purchase these items at the ashram boutique.
We recommend that you arrive a few days before the start of the programme in India/or the Ashram to give time to acclimatise. Arrival should be no later than (date). Departure is on (date).
Simple, nutritious food conducive to sadhana will be provided for brunch and dinner. Fruits will be provided during the day.
Refund Policy: Please note that there is no refund after (date).  Before (date) refund will be done after deducting 10% as administrative charges and less an additional Rs 2,500 if an international bank transfer is required.