Tattva Bodha – Discovering the Truth
An eight-day exploration into basic vedanta
आनंद: क:? सुखस्वरुप:
What is Bliss?
It is of the nature of absolute happiness…
I desire happiness, yet I am unable to experience it most of the time. What is 'real' and what is 'unreal'? What is the goal of life?
Ancient wisdom has proved consistently that right knowledge can lead us to a more meaningful, peaceful life. Tattvabodha by the great sage Adi Sankaracharya is an ideal introduction to the principles of advaita vedanta. Immerse yourself in this profound knowledge of the ultimate Truth, where in two separate four-day sessions we examine the different aspects of existence, arriving at a deeper understanding of the unity of all things and the nature of the Self.
Presented by Srinivas Pulluri, a traditional teacher of Yoga, Vedanta and Sanskrit studies. Srinivas ji is guest faculty at the Sivananda International Ashrams in India and Thailand, and has lectured on Vedantic studies and yoga philosophy the world over. He has currently taken his expertise online to help spread the ancient wisdom of yoga.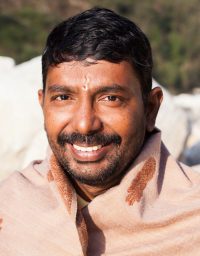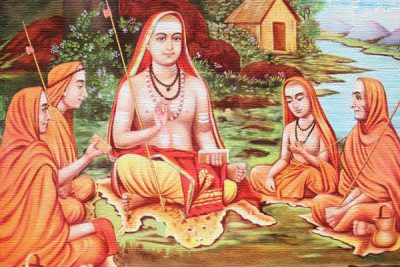 Upcoming Batches

Session 1 – 4 days — 9th – 12th September
What are the different methods of arriving at the Supreme Truth (Pramanas)?
What is the goal in life?
What are the key texts that are the foundation of Vedantic knowledge?
What are the steps to attain Self-realisation—Sadhana Chatushtaya?
What is the real and what is the unreal—Satyam and Mithya?
Session 2 – 4 days – 23rd – 26th September
The Three Bodies
The Five Koshas
Satchidananda
Creation
Three Types of Karma
Two 4-day sessions  | Total 8 days
9th – 26th September | 16.30 – 17.30 hrs IST
Donation : INR 2750 (~ 38 USD)
Note:
For any doubts/clarification
please email us [email protected] or call us + 91 49-542-69926
Certificate of Course Completion sent on request.
Please email [email protected]