Courses
Learn the basics of yoga or meditation from scratch systematically and safely with a small group in a friendly, relaxed setting with one of our Beginners' Yoga Courses or Meditation Courses. Taking a course is also a way to renew your practice after some time away or to strengthen the foundation of your existing practice. The courses combine practice, theory, and discussion of health and well-being to help you to integrate the techniques of yoga and meditation into your everyday life. The yoga practices are taught step-by-step, including: 12 basic yoga postures, the sun salutation (surya namaskar), proper breathing or pranayama, and relaxation techniques. For an experienced practitioner, our Advanced Courses offer an opportunity to deepen your practice with more challenging variations and a longer holding of asanas to build strength, flexibility, and a quiet mind.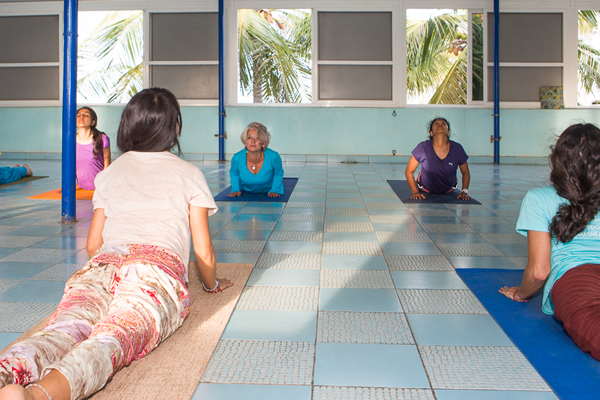 Beginners' Yoga Course
Learn the basics of yoga systematically in a relaxed setting with one of our yoga courses for Beginners. The course takes a step-by-step approach to develop strength, flexibility, good breathing habits, concentration and relaxation. You will gain a firm foundation in:
• Yoga postures (asanas) • Breathing exercises (pranayama) • Relaxation exercises • Proper diet • Positive thinking and meditation
The course prepares you for the Open Classes and more advanced courses at the Centre as well as enabling you to establish a regular practice at home. The Sivananda Training Manual is included with the course.
Duration: 4 weeks (20 classes)
Fee : INR 3000
Upcoming courses:
1st , 15th & 29th March 2021 Time: 6am – 7.30am & 10am – 11.30am
8th & 22nd March 2021 Time: 4pm – 5.30pm & 6.30pm – 8pm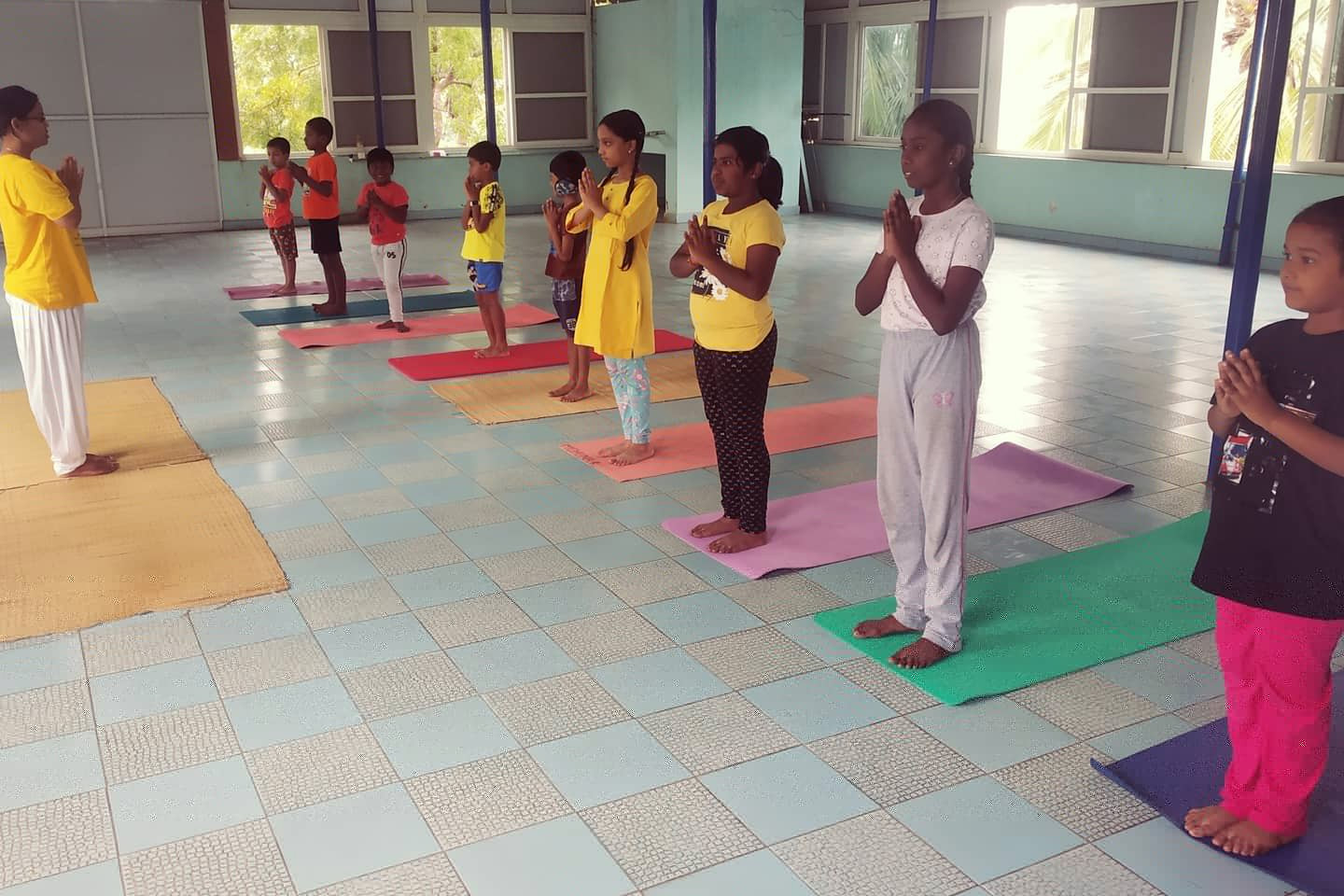 Kids Beginners' Course
A lively approach to yoga to help kids learn the basics of yoga systematically and develop co-ordination, flexibility, strength and confidence as well as enhancing concentration, memory and a sense of well-being and self-awareness. The classes include yoga postures, proper breathing, meditation, chanting and spiritual storytelling. It's a lot of fun—the kids make new friends and develop new and positive interests. Open to children age 7-12 years.
Duration: 8 sessions
Fee : INR 2000