Programmes
Expand your knowledge of the science of Yoga through workshops on many interesting and uplifting topics, from perfecting your headstand, to asana and pranayama, meditation, diet and vegetarian cooking, Ayurveda, philosophy and psychology, and more. These workshops offer the chance to explore brand new topics or dive deeper into a special area of interest in a comfortable environment and with experienced teachers.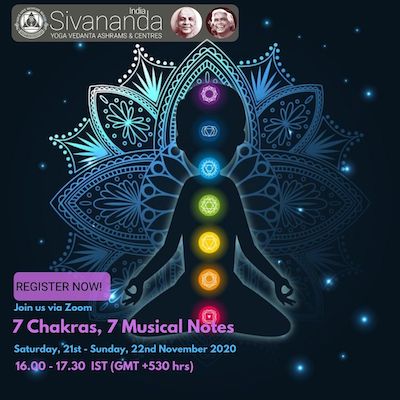 Seven Chakras, Seven Musical Notes
Join us for a journey into the relationship of the seven musical notes of Indian classical music and the seven chakras. Led by Parul Singhal Garg, singer trained in the Hindustani classical tradition, specialising in bhakti sangeet, discover how Indian classical music is a means to harmonise with the chakras in the body. It recognises which sounds can activate the chakras, taking one to higher levels of consciousness.
Come and learn how to tune to the music of the soul…
Date: 21st & 22nd November, 2020 | Time: 16.00 – 17.30 IST |
Register Here: https://sivananda.org.in/special-classes/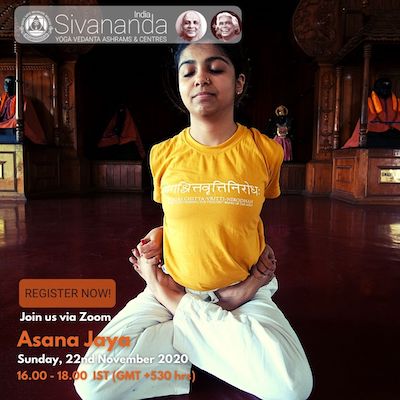 Asana Jaya
Holding asanas for longer, develop focus, strength and balance.
Discover a new depth to the Sivananda Asana Sequence in this Sunday special course. Hold one yoga asana for longer – conquer the position, overcome mental and physical limitations. This is Asana Jaya!
Taught by Vijayji, director of our Dwarka Centre (Delhi) and senior hatha yoga teacher in our Teachers' Training Courses.
*For intermediate and advanced practitioners. Not for beginners
Date: 22nd November, 2020 | Time: 16.00 – 18.00 IST |
Register Here: https://sivananda.org.in/intermediate-beyond/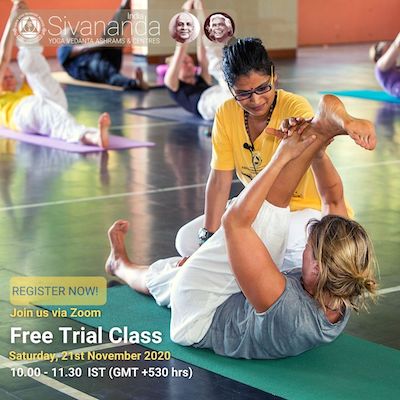 FREE TRIAL YOGA CLASS
Experience a taste of Sivananda Yoga.
New to yoga and want to try a class? Basic yoga postures, the sun salutation and breathing exercises with guidance from an experienced Sivananda teacher.
Date: 21st October, 2020 | Time: 10.00 – 11.30 IST |
Register Here: https://sivananda.org.in/new-to-yoga/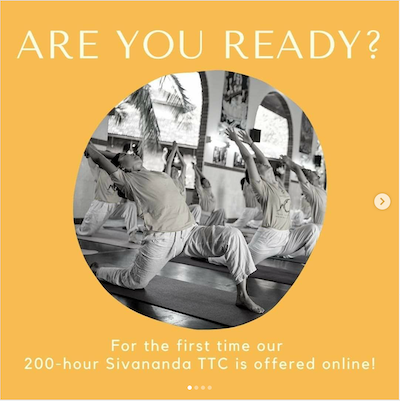 Sivananda Online Yoga Classes, Courses & Workshops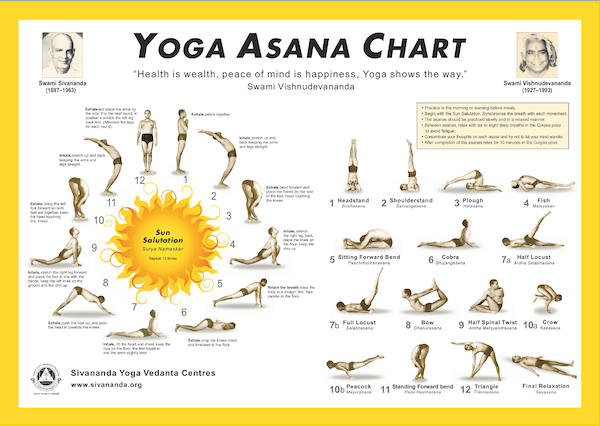 Fit and healthy? 108 sun salutations guided each step of the way by an experienced Sivananda teacher. Join in for 10, 20 or 30….A spiritual and physical energiser and great fun for all the family.
Every Sunday
Donation : Free class. Donations welcome!
re-requisites
Intermediate and advanced
Upcoming Batches
(timings are in IST, GMT + 5.30 hrs)