Workshops
Expand your knowledge of the science of Yoga through workshops on many interesting and uplifting topics, from perfecting your headstand, to asana and pranayama, meditation, diet and vegetarian cooking, Ayurveda, philosophy and psychology, and more. These workshops offer the chance to explore brand new topics or dive deeper into a special area of interest in a comfortable environment and with experienced teachers.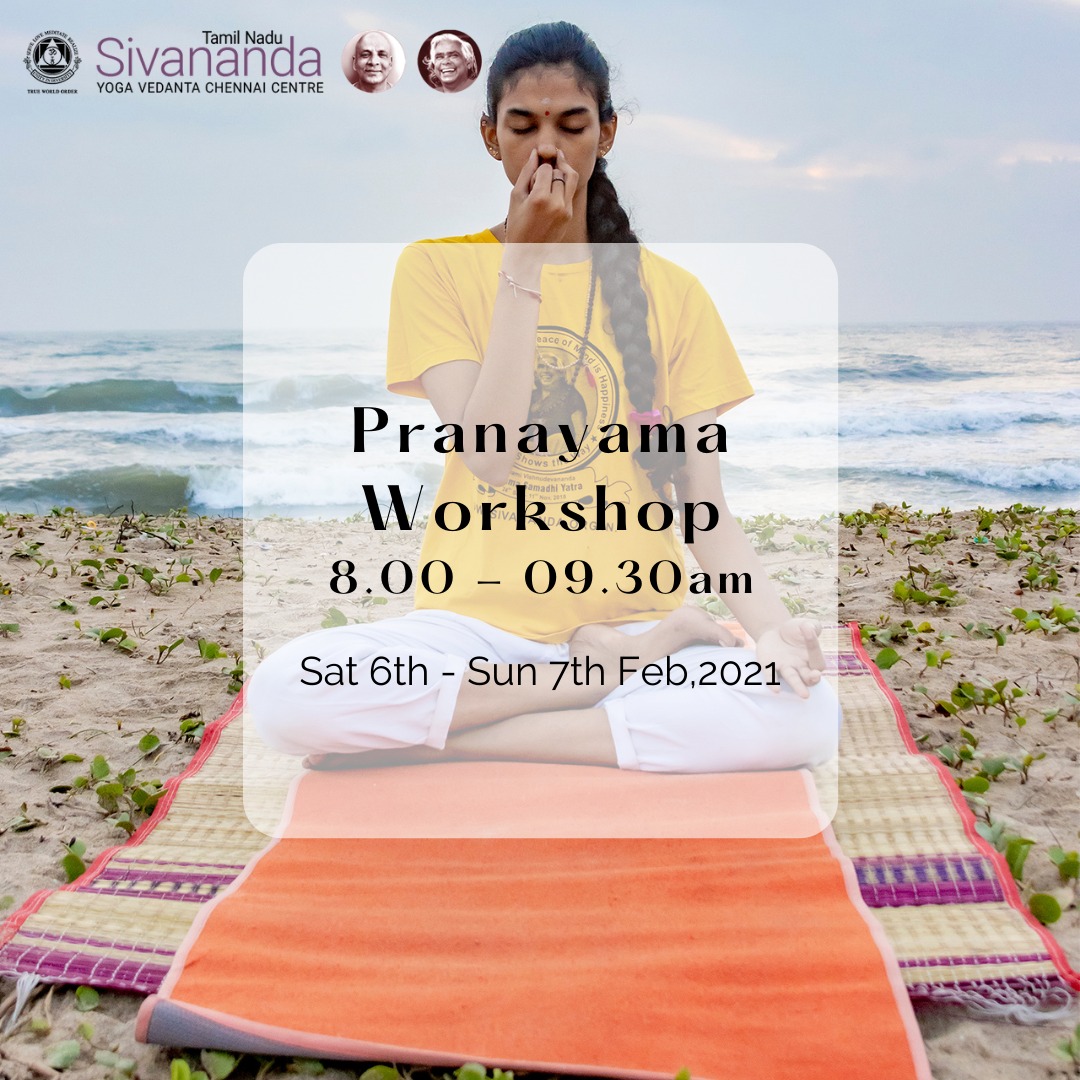 Chakras & Practice Course

Pranayama, an ancient breathing technique, is the most powerful way to ensure mental balance and release stress.
Join us and help yourselves get rid of toxins and harmonies your energy flow.
Donation : INR 500
Date : 6th Feb to 7th Feb 2021
Time: 8:00am to 9:30am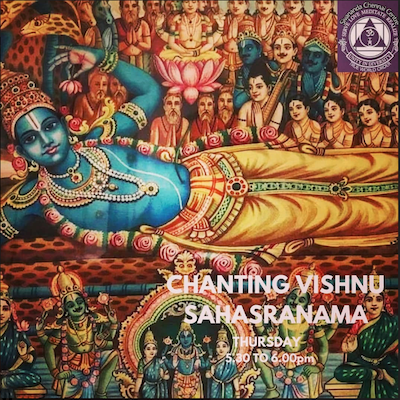 Vishnu Sahasranama Chanting

Join to Chant " Vishnu Sahasara Nama" Every Thursday Evening 5:30pm-6:00pm at the Chennai Centre !!