Workshops
Expand your knowledge of the science of Yoga through workshops on many interesting and uplifting topics, from perfecting your headstand, to asana and pranayama, meditation, diet and vegetarian cooking, Ayurveda, philosophy and psychology, and more. These workshops offer the chance to explore brand new topics or dive deeper into a special area of interest in a comfortable environment and with experienced teachers.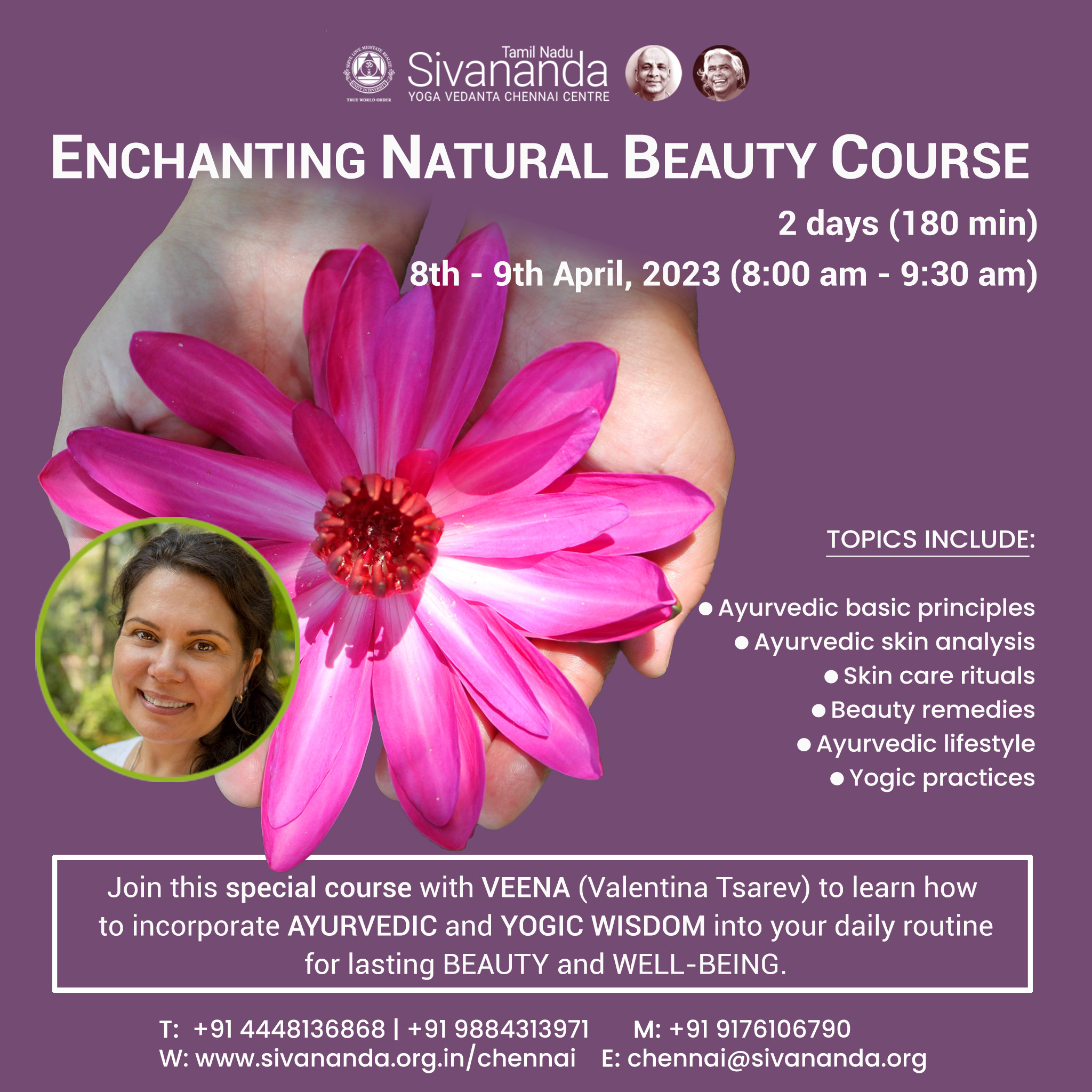 Enchanting Natural Beauty Course by Veena
Ready to unlock the secrets to lasting beauty and well-being? Join our Enchanting Natural Beauty Course with Veena and discover how to incorporate Ayurvedic and Yogic wisdom into your daily routine! Our two-day course covers everything from Ayurvedic basic principles and skin analysis to beauty remedies, Ayurvedic lifestyle, and yogic practices. You don't want to miss this opportunity to invest in yourself and enhance your natural beauty. Register online now and get ready to glow from the inside out!
Donation : INR 2000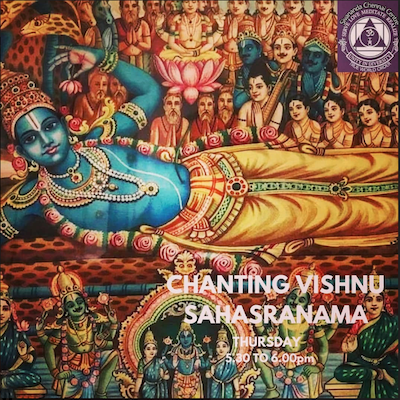 Vishnu Sahasranama Chanting

Join us Thursday evenings from  5:30pm-6:00pm to chant the Vishnu Sahasranama!