Online Yoga Courses & Classes
For questions related to Online Classes please contact: 011 43145745  |  [email protected]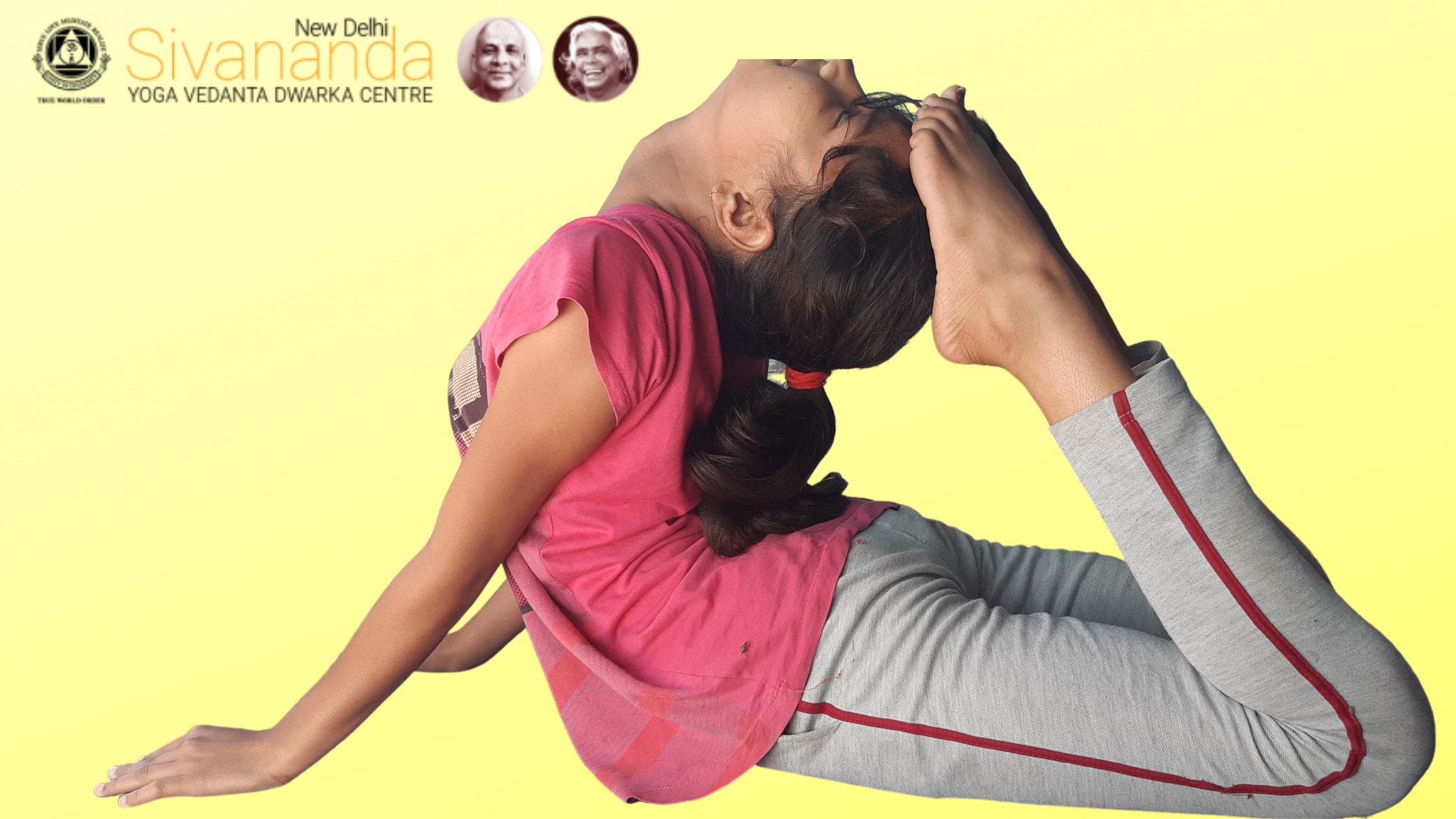 Kids' Yoga Class
A lively approach to yoga to help kids develop coordination, flexibility, strength, and confidence as well as enhancing concentration, memory, and a sense of well-being and self-awareness. The classes include yoga postures, proper breathing, meditation, chanting, and spiritual storytelling. It's a lot of fun—the kids make new friends and develop new and positive interests. Open to children age 5-12 years.
Classes on: Monday, Wednesday & Friday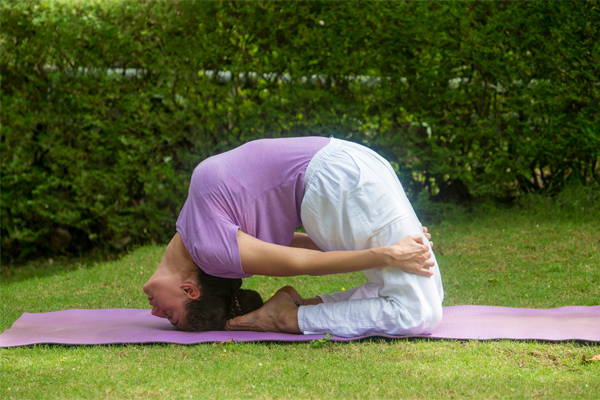 Advance Yoga Classes
Let's practice Advanced Yoga Posture this Sunday:
Asana brings steadiness, health, and lightness of limb. A steady and pleasant posture produces mental equilibrium and prevents the fickleness of the mind.
in this class, we will be learning new posture and enhance our strength, flexibility, and concentration.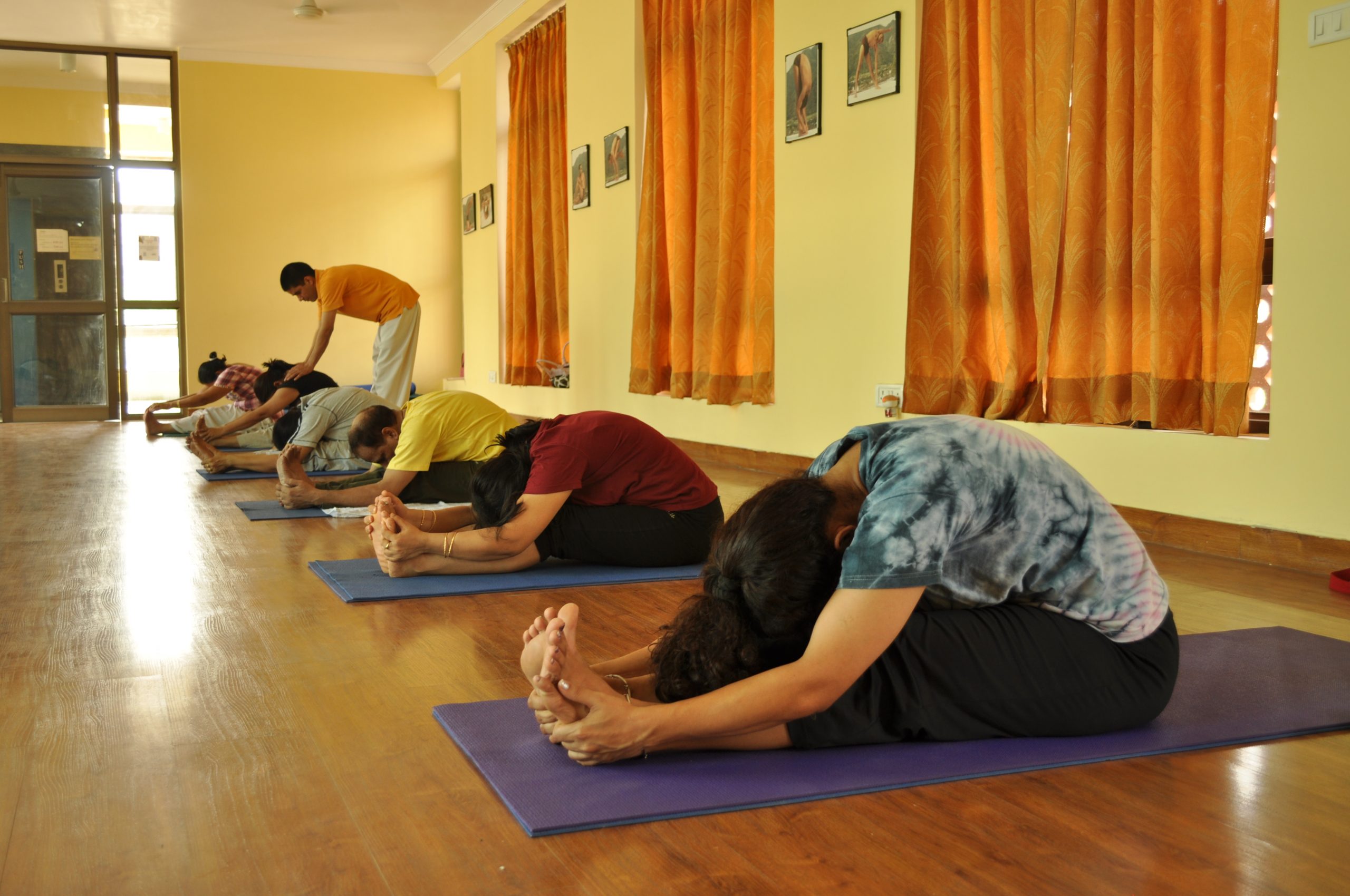 Daily Open Class
The Open Class is available on a drop-in basis to all who have completed the Beginners' Course (Yoga 1). The powerful sequence of traditional yoga includes pranayama, sun salutation, the 12 classical basic postures, and deep relaxation.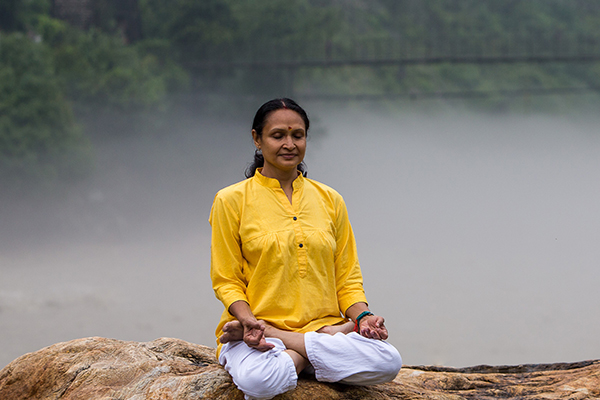 Meditation Workshop
Learn:
Meditation technique.
Understand the nature of the mind.
how to choose a focal point.
different types of mantras.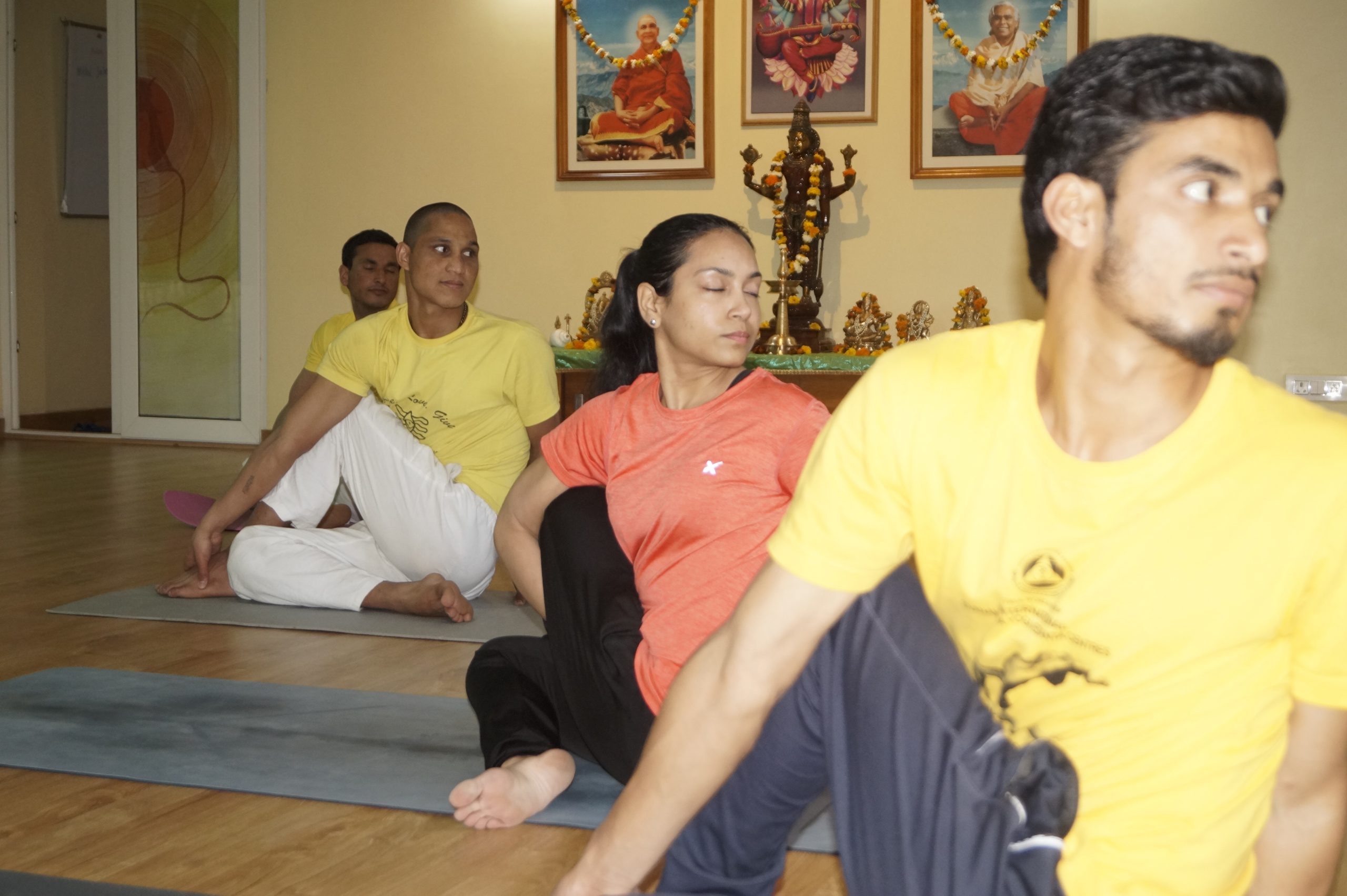 Yoga1
Beginners' Yoga 1
Learn the basics of yoga in six days. Develop strength and flexibility, sharpen the mind, and learn to relax deeply.
Learn 11 basic hatha yoga postures (asanas)
Practice breathing techniques (pranayama)
Step-by-step guidance building up gradually to the dynamic sun salutation
A dive deep into proper relaxation.
Starting from Jan: 18th to 23rd
Time: 6:30 pm to 8 pm
Fees RS 2000/-
Register here