Classes
Our numerous classes in classical hatha yoga include sessions adapted for intermediate and advanced students, pregnancy, kids, and for those wishing a more gentle practice. Each class emphasises proper breathing, flexibility, strength and vitality in the body while calming the mind. Most classes follow a structure of: initial relaxation (Savasana), breathing exercises (Pranayama), sun salutation (Surya Namaskar), 12 basic postures (Asanas), and final guided relaxation.
Our classes are based on the traditional teachings of Yoga and Vedanta which aims to naturally achieve the goal of self-realisation and peace through creating a healthy body and mind that leads to spiritual evolution.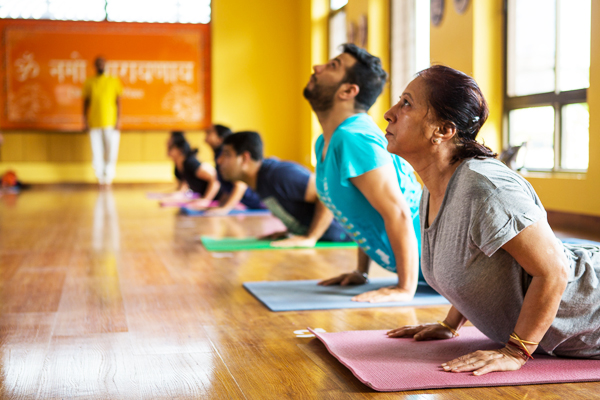 Open Class
The Open Class is available on a drop-in basis to all who have completed the Beginners' Course (Yoga 1). The powerful sequence of traditional yoga includes pranayama, sun salutation, the 12 classical basic postures, and deep relaxation.
Timings 6 am | 8 am | 10 am | 4 pm | 6:30 pm
Prerequisite: Yoga 1 or teacher approval
Donation: Members: INR 2000/Month | Non-Members: INR 2500/-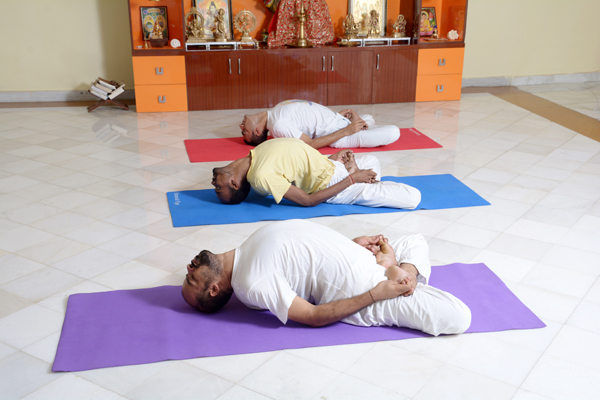 Intermediate/Advanced Classes
Expand your regular practice with our two-hour Intermediate/Advanced Class. Go deeper into the basic postures through longer holding and learn new variations.
Prerequisite: Students should be able to hold headstand and other basic postures with ease.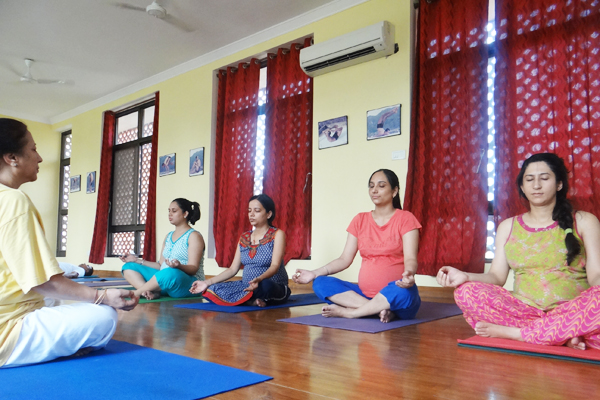 Pre-natal Yoga Class
The months of carrying a child are precious. The yoga postures and breathing techniques are a gentle way to keep your body active and fit during your pregnancy. Specially-adapted postures prepare the body for a peaceful birth and restore vitality and vigour in the post-natal months. Practice can begin after the first trimester after consultation with your doctor.
Duration:  75 minutes
Schedule:  Every Saturday & Sunday; 8 am to 9:15am.
Donation:  INR 500 / class | INR 2000 for 40 days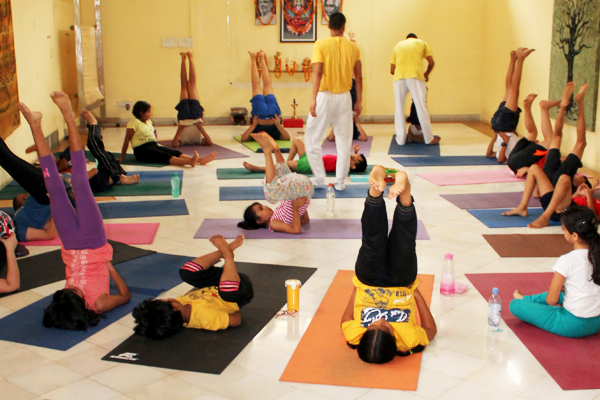 Kids' Yoga Class
A lively approach to yoga to help kids develop co-ordination, flexibility, strength and confidence as well as enhancing concentration, memory and a sense of well-being and self-awareness. The classes include yoga postures, proper breathing, meditation, chanting and spiritual storytelling. It's a lot of fun—the kids make new friends and develop new and positive interests. Open to children age 5-12 years.
Summer Yoga Camp for Kids
Duration:  60 minutes
Schedule:  Every Monday & Friday; 10 am
Donation:   INR 3000 ( Monthly  Pass)
Please contact us https://center.sivanandayoga.org/wellness/home?eid=zdtjGzz13TY$3D&tp=Course&loc=2&tp=Course&rt=q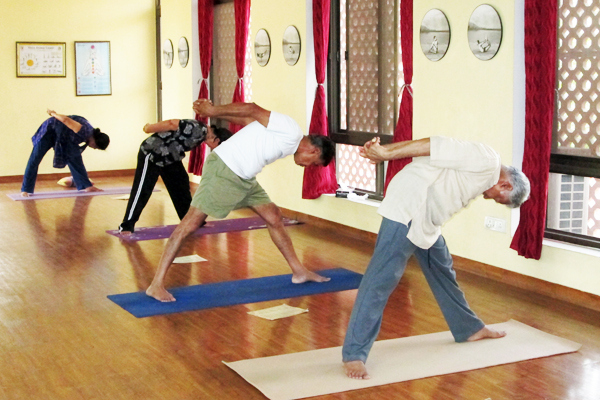 Gentle Yoga Class
A slower-paced class for people of all kinds, ages and fitness levels. Gentle yoga removes any fears or challenges in doing yoga. Classes are designed for those who want to take a more gentle class to improve general mobility, health and well-being. The class includes easy basic postures with some variations, breathing exercises, relaxation and meditation.
Donation:  INR  2000/ month