Yoga Courses
Learn the basics of yoga or meditation from scratch systematically and safely with a small group in a friendly, relaxed setting with one of our Beginners' Yoga Courses or Meditation Courses. Taking a course is also a way to renew your practice after some time away or to strengthen the foundation of your existing practice. The courses combine practice, theory, and discussion of health and well-being to help you to integrate the techniques of yoga and meditation into your everyday life. The yoga practices are taught step-by-step, including: 12 basic yoga postures, the sun salutation (surya namaskar), proper breathing or pranayama, and relaxation techniques. For an experienced practitioner, our Advanced Courses offer an opportunity to deepen your practice with more challenging variations and a longer holding of asanas to build strength, flexibility, and a quiet mind.
Beginners' Yoga Course
Comprising of 6 learner classes on Mon, Tues, Wed, Thurs, Friday & Sat for 1 two weeks. During this class, the teacher will introduce the breathing exercises, Surya namaskar, and 12 basic asanas to the students and will help them to get familiar before attending the Open classes. This 6 classes will be followed by 8 practice classes in the daily open classes.
Special Offer only in this Month
Course Starts Every Monday
Duration:  16 classes
Donation:  Members: INR 1800 | Non-Members: INR 2000
Program of 2021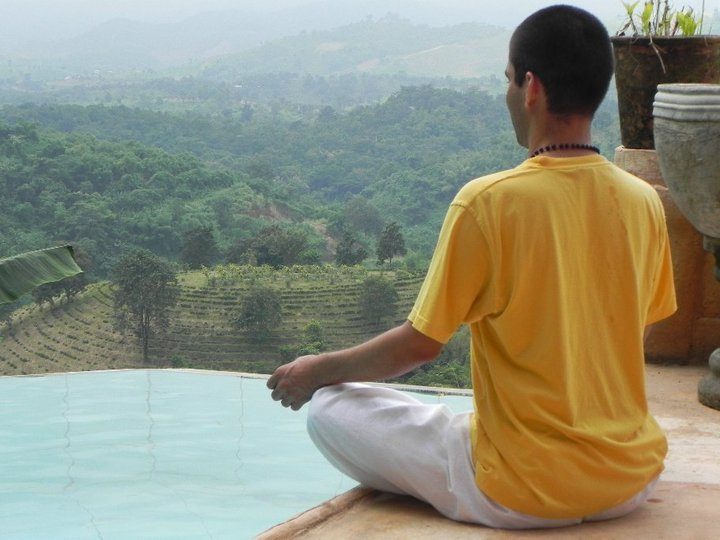 Meditation Course
Meditation is considered the most important of all yoga practices and leads to emotional balance, peace of mind, and a joy of living. Daily practice is known to remove anger, anxiety, and depression. In this comprehensive and informative course, you will be guided in the basic techniques of meditation to establish a daily practice. In addition, the course will help you to understand the nature of the mind and how to develop concentration and inner stability.
In addition, the course will help you to understand the nature of the mind and how to develop concentration and inner stability.
• Why and how to meditate
• How to establish a meditation practice at home
• How to develop concentration
• Meditation using mantras – tools for meditation
Textbook: Meditation and Mantras by Swami Vishnudevananda (included in the donation).
Duration: 4 classes
Donation: Members: INR 800 | Non Members: INR 1200
Upcoming Courses: Please call us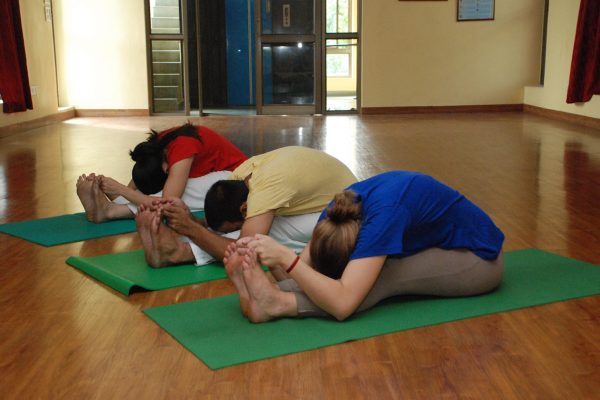 Intermediate Yoga Course
Expand your regular practice by learning new variations to build strength and flexibility, experiencing the deeper aspects of hatha yoga. Open to those who have completed our beginners' course or who have an established practice. Involves 8 classes over two weeks on Monday, Tuesday, Thursday and Friday of the week.
Number of Classes : 8
Duration : 90 Minutes