Yoga Vacation | Special Programmes
The Sivananda Meenakshi Ashram offers many programs throughout the year on many interesting and uplifting topics. They are suitable for beginners and open to all. There is no additional fee to participate in the special programmes; the regular yoga vacation daily rate applies.
Many of the programmes explore the intricate connections between mind and body, allowing you to dive deeply into spiritual and yogic practices in a safe environment and with experienced teachers. These programmes are designed to introduce specialised topics within the philosophy and practice of yoga and to go deeper by putting the concepts into practice while at the Ashram. A focus will be on how these concepts and techniques can be applied in daily life back at home.
The following 6-day special programmes will be offered on an ongoing basis within the yoga vacation programme, running from Monday to to Sunday, with a day off on Friday. You are encouraged to come for the entire program although your attendance for all of the six days is not mandatory. The programmes begin on Monday at 12:00 pm and end on Sunday at 1:00 pm.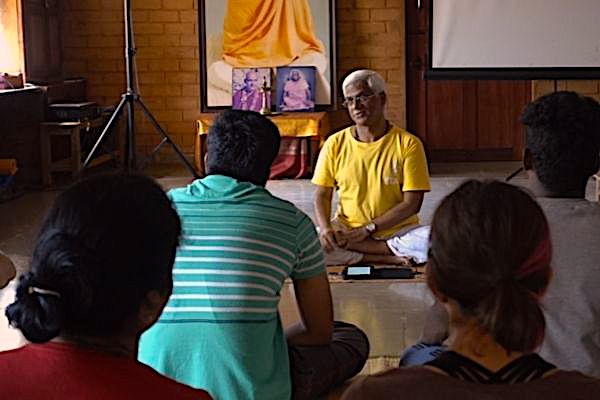 Oct 7 – 13, 2019
Meditation Intensive
Explore the techniques and tools of meditation in this 6-day intensive.
Oct 14 – 20, 2019
Positive Thinking: Preparing the Mind for Meditation
Cultivate awareness of how changing our thoughts can lead to a more fulfilling meditation experience.
Dec 2 – 8, 2019
Creative Writing and Yoga
Explore how a disciplined practice of yoga and meditation can help you to write more fluidly and encourage new ideas.
Dec 23 – 29, 2019
Go Deeper: Symbolism of the Yoga Asanas
Explore a different aspect of asana practice each day to deepen your understanding and awareness of their effects.
Dec 30, 2019 – Jan 5, 2020
The 3 Bodies of Yoga
Understand the subtle anatomy of prana, the chakra system, and how the asanas and pranayamas relate to each other.
Jan 6 – 12, 2020
Yamas and Niyamas
Explore the ethical framework within the Raja Yoga path and how to reflect on the precepts in everyday life.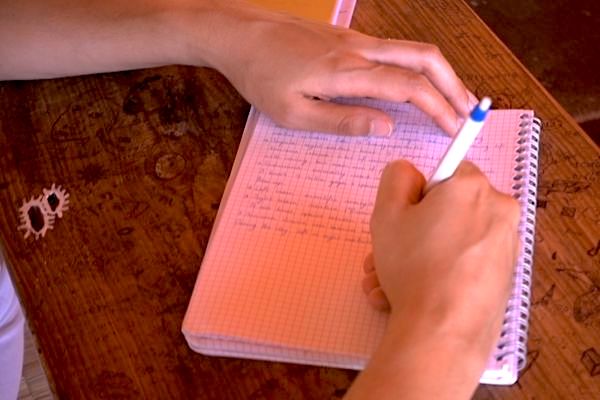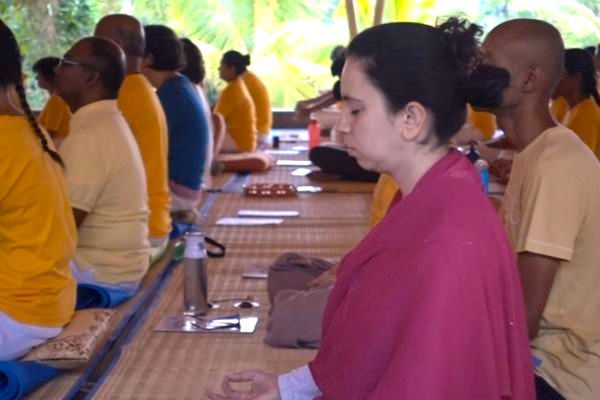 Mar 16 – 22, 2020
Pranayama Intensive
Understand the significance of yogic breathwork and its effect on the mind and subtle body as well as how go a little deeper in your practice and to create a disciplined pranayama practice at home.
Apr 20 – 26, 2020
Advanced Yoga Asana Retreat
Go a little deeper within your asana practice, working systematically towards the more advanced asanas and variations.
Apr 27 – May 3, 2020
Beginners' Intensive
A great introduction to ashram life and yoga for first-timers to experience asana and pranayama practice plus the philosophy behind Swami Vishnudevananda's 5 Points of Yoga.
May 4 – 10, 2020
Yoga for Healing
Explore the kriyas (cleansing actions) of yoga as well as some more modern cleansing and detoxification practices and their effects on the body. We will also explore the role of the mind and thoughts in creating the conditions for healing to take place.
May 11 – 17, 2020
Chanting & Bhakti Yoga Week
Learn how the practice of chanting helps channel and sublimate negative emotions. Also, gain comfort in using your voice to lead bhajans (chants) and accompanying them rhythmically. The week will include a visit to some local temples and explanation of the practice of worship.