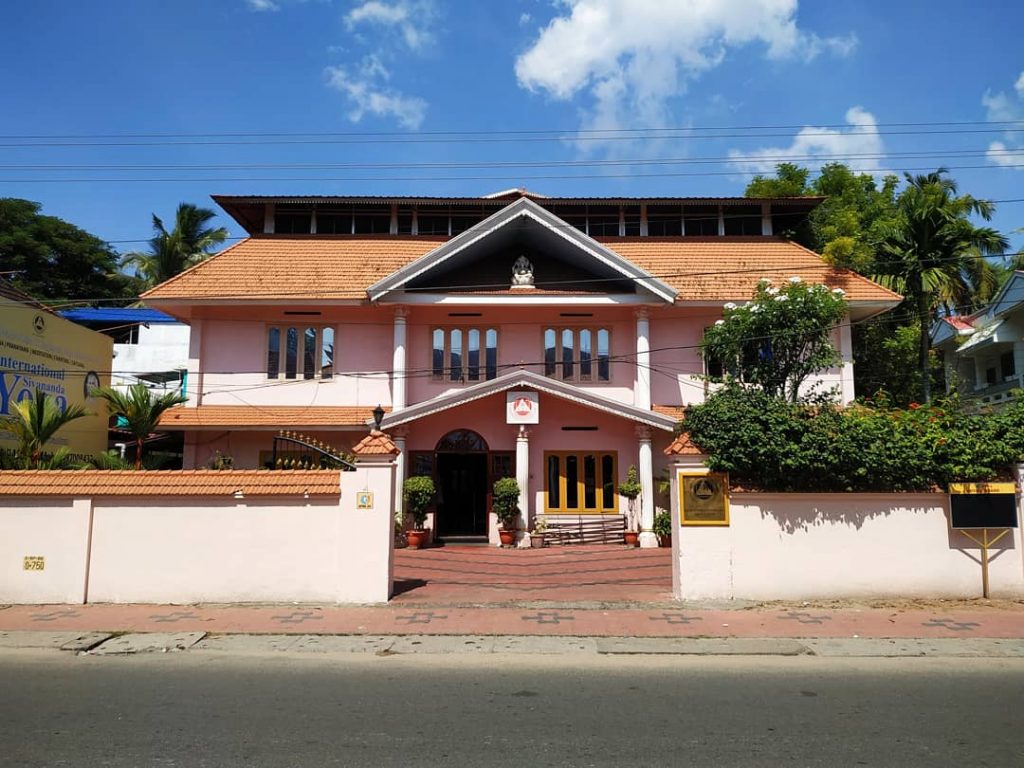 Welcome to the Sivananda Yoga Vedanta Centre Trivandrum, part of the world-wide Sivananda Yoga Vedanta Centres, founded in 1957 by Sri Swami Vishnudevananda, disciple of Sri Swami Sivananda of Rishikesh. The Centre was founded in 1986 and is now located in a beautiful, airy building with three large yoga halls in the easily-accessible area of West Fort.
By closely observing the lifestyles and needs of people, Swami Vishnudevananda, a renowned authority on hatha yoga and raja yoga, synthesised the four paths of yoga into five basic principles that can be easily incorporated into a daily lifestyle providing the foundation for healthy living. It is on these five principles that the activities of the Sivananda Yoga Vedanta Centre are based.
Proper Exercise (Asanas)
Proper Breathing (Pranayama)
Proper Relaxation (Savasana)
Proper Diet (Vegetarian)
Positive Thinking and Meditation (Vedanta and Dhyana)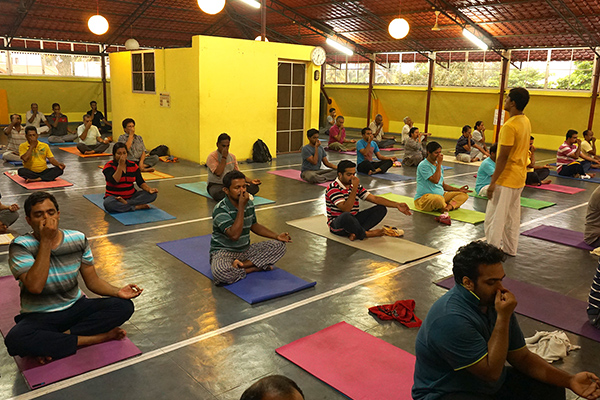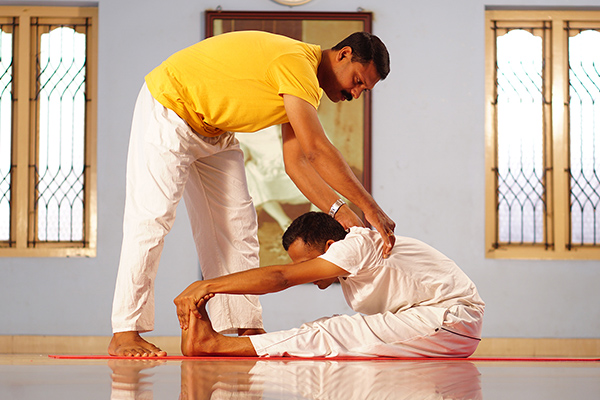 We offer daily classes, courses and workshops on yoga and meditation and other yoga-related subjects. Total beginners are welcome, as are more advanced practitioners. We have kids, gentle and prenatal yoga classes. Our programmes can include the study of Sanskrit, asana workshops, vegetarian cooking, meditation, the shat kriyas, positive thinking and more. Our devotional practices, free and open to all, include satsang, and celebration of spiritual festivals. We are recognised worldwide for teaching yoga authentically, preserving the purity and tradition dating back several thousand years.
All our teachers, helpers and full-time staff members work on a volunteer basis (karma yoga). We welcome any offering of your time and skills in running the Centre. All talents are welcomed.
Our Centre is open to all. Come and experience the joy of yoga in all its forms.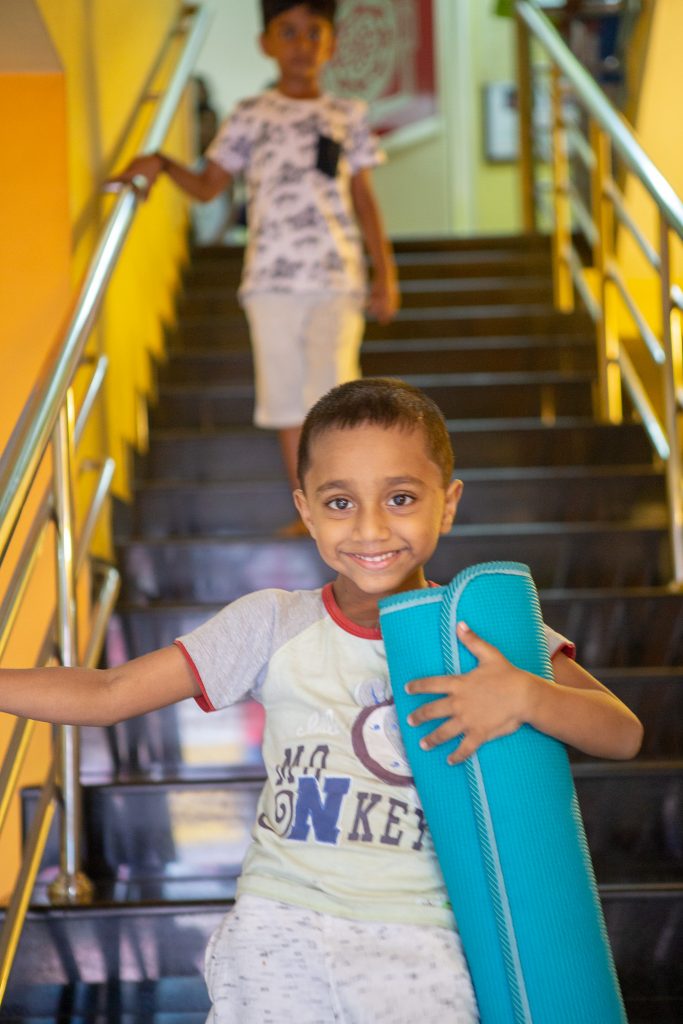 To maintain the spiritual atmosphere of the Centre, we request all the guests to comply with the Guidelines below:
Attendance
Please arrive 10-15 minutes before the class starts. Always check in at the Front Desk. Use the Entry Pass for sign in. Those arriving more than 10 minutes after the class has begun will NOT be permitted to enter. You are required to stay for the entire duration of the class.
Mobile Phones and Recording
Mobile phones must be switched off within the Centre.Photography, video or audio recording are not permitted in the Centre.
Dress Code
Please dress modestly, with shoulders, midriff and legs covered. Tight fitting, transparent and revealing clothing is not permitted in the Centre. Please do not wear jewellery or fragrances to the class. Separate changing rooms for men and women are available.
What to Bring
Please bring your own yoga mat or a large towel. The Centre does not provide mats, towels or cushions. Yoga mats are available for purchase in the Centre boutique. Please DO NOT bring any food, drink, or personal belongings into the class.
Food and Water
We recommend that you do not eat for at least 2-3 hours prior to a yoga class. Drink plenty of water prior to class, but avoid drinking during class.
Medical Conditions
Please notify the teacher of injuries or medical conditions.
Registration
Courses and workshops are held on a regular basis. We advise advance registration. Full payment is required at the time of commencement of a course. If you would like to try a class before registering for a course, please come for any of our Free Trial Class or Open Classes.
Payment
We accept payments through cash, cheque, cards and online transactions.
Refunds/Cancellations
We do not have any refund or cancellation policy. Payment once made is non-refundable and non-transferable. Cancellation of a course/workshop by the Centre will result in a full refund of any payment made.
Missed Classes
Missed classes during a Course cannot be made up or substituted with classes from another Course or with Open Classes.
Donations
The Sivananda Yoga Vedanta Centre is a registered charity. We try to keep prices to a minimum. Donations are appreciated and are tax exempt.
Students applying for any courses/workshops/programmes at the Centre are required to sign the Liability Release Form.
Please click here to download the form.