Join us in the idyllic setting of a traditional Indian Ashram nestled in the Himalayas to practice yoga, pranayama and meditation.
Immerse yourself in the yogic lifestyle and dive deep into the ancient teachings of India in our inspirational Yoga Vacation programme.
This programme is available from 1st May – 30th September
Whether you are a beginner or a seasoned practitioner increase your vitality and positivity with daily yoga practice, healthy vegetarian meals, silent meditation sessions, inspirational teachings and devotional practices–traditional to India–that are an integral part of your stay here.
Based on the Five Points of Yoga of Swami Vishnudevananda the programme brings radiant health and inner peace.
STAY IN TOUCH WITH OUR MONTHLY NEWSLETTER
Contact: [email protected] or call/ WhatsApp: +91 87910 79793 for any enquiries.
The Ashram's daily schedule includes time for reflection, learning, and relaxation. All guests should attend at least one satsang and yoga class to enhance your stay in the Ashram.
Each day starts and ends with satsang, a practice that is at the core of our Ashram life. Here we meditate silently, chant and listen to a discourse on yoga philosophy. Yoga asana classes are held twice a day, with classes for beginners and the more advanced.
We serve a variety of north and south Indian vegetarian meals, using as much as possible seasonal and locally-sourced food.
Karma Yoga each morning gives you the opportunity to help around the Ashram and become part of Ashram life.
Our daily workshop/lecture takes you into the deeper practices of yoga, explaining the theory, philosophy and psychology behind them and enhancing your practice even further.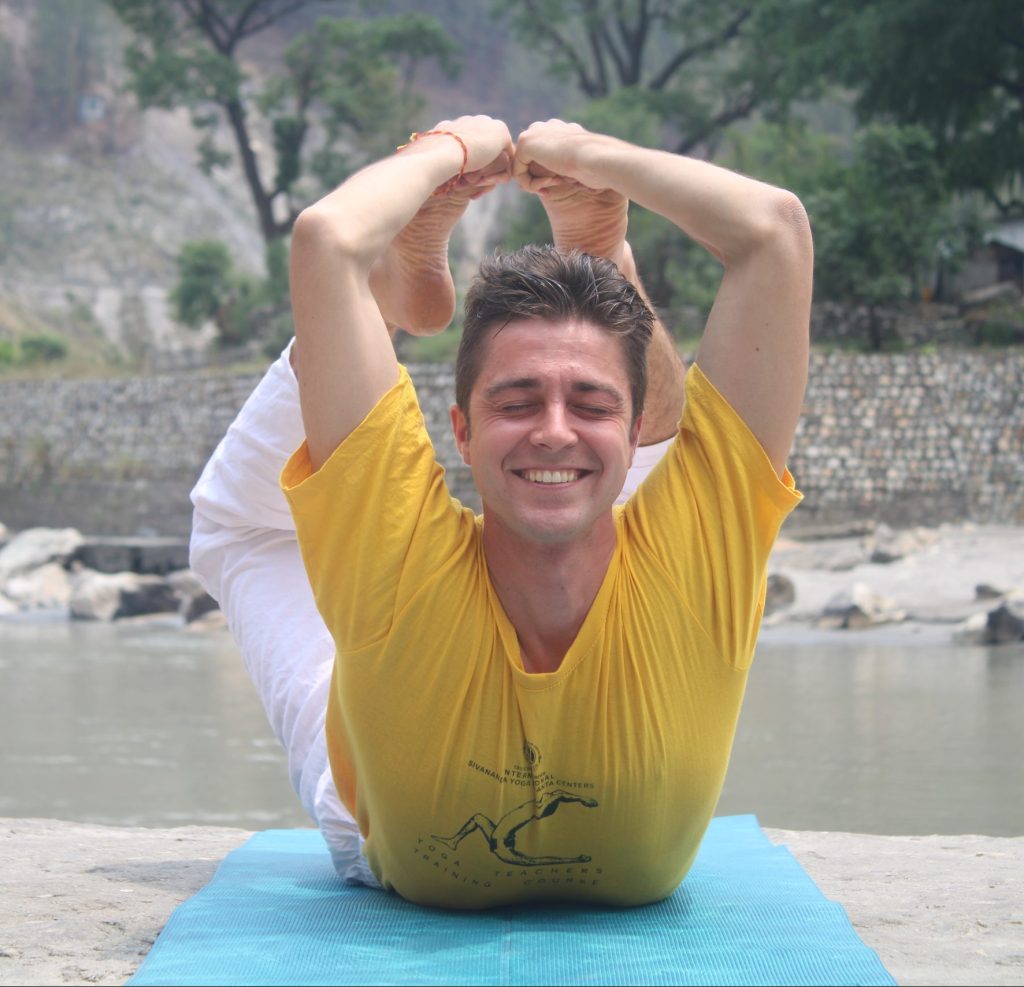 | | |
| --- | --- |
| 5.20am | Wake up |
| 6am | Satsang (group meditation, chanting and talk) |
| 7.30am | Tea |
| 8am | Asana Class |
| 10am | Brunch |
| 11am | Karma Yoga (selfless service) |
| 12.30pm | Asana Coaching (Optional) |
| 1.30pm | Tea |
| 2pm | Lecture (talks on various yoga topics) |
| 3.30pm | Asana Class |
| 6pm | Dinner |
| 8pm | Satsang (group meditation, chanting and talk) |
| 10.30pm | Lights out |
The daily schedule may change from time to time.
Prices are per person/night inclu

ding classes,

 bed and board
Date: Yoga Vacation is a 14-day cycle from 1st & 16th each month (minimum 7 nights stay). You can come and leave any day, respecting minimum stay guidelines. Beginners are advised to join at the beginning of the cycle.
Ideally, check-in by 2 pm on 1st or 16th to attend the first introductory yoga class at 3:30 pm. Check-out time is 11 am.
Season / Duration: 1st May to 30th Sep
We provide various options for accommodation depending on the budget and preferences.
| Accommodation Type | Price / Night |
| --- | --- |
| twin-share – attached bathroom (hot water) | Rs 1400 | USD 19 * |
| twin-share bunk bed – attached bathroom -Indian WC (hot water) | Rs 1200 | USD 17 * |
| four-bedded dorm – attached bathroom (hot water) | Rs 700 | USD 12 * |
IMPORTANT NOTICE:
As our payment gateway provider's software is undergoing major changes to meet the Government of India's requirements in relation to the receipt of foreign remittances, we are currently unable to take payment through the booking software from overseas bank accounts or credit/debit cards. 
We request all overseas visitors, NRI's, OCIs and PIOs to contact [email protected] with your full booking details.
Yoga Vacation booking process:
The USD rate applies to foreign nationals, NRIs, OCI and PIO holders.
7 nights is the minimum booking period
Extension of stay may not be possible in the same room or room type, due to on-going bookings.
Change dates or accommodation will be subject to availability and payment of any difference in the fees.
Although early booking of twin share accommodation is recommended, booking earlier than six months in advance is not advised.
For any changes in the booking please contact [email protected]
Yoga Vacation Cancellation and Refund Policy
To notify cancellation, kindly email [email protected]
For advanced cancellation up until your booked arrival date/time
refund will be minus processing fee of 10%*
For early departure
There is no refund for the first 3 nights
Refund will be minus 10%*
There will be no refund
for no-show or late cancellation
where unofficial changes in the booking result in empty beds not being available for others to book.
Bookings can only be transferred to different dates where those dates are known at the time of cancelling the original booking and when the required accommodation is available.
*Refunds:
of domestic payments will be via domestic bank transfer
of international online payments will be back through the payment gateway
of international online payments made more than six months earlier, will be via international bank transfer where the amount due is more than Rs 6,000.  The processing charges deducted will be Rs 5,000. This is likely to take several weeks.
Please note: No refund or credit will be given in the case of dissatisfaction with the ashram schedule or accommodations or with the presentation or content of the Yoga Vacation/course/programme.
The Ashram offers two simple and functional types of accommodation. There are no single rooms.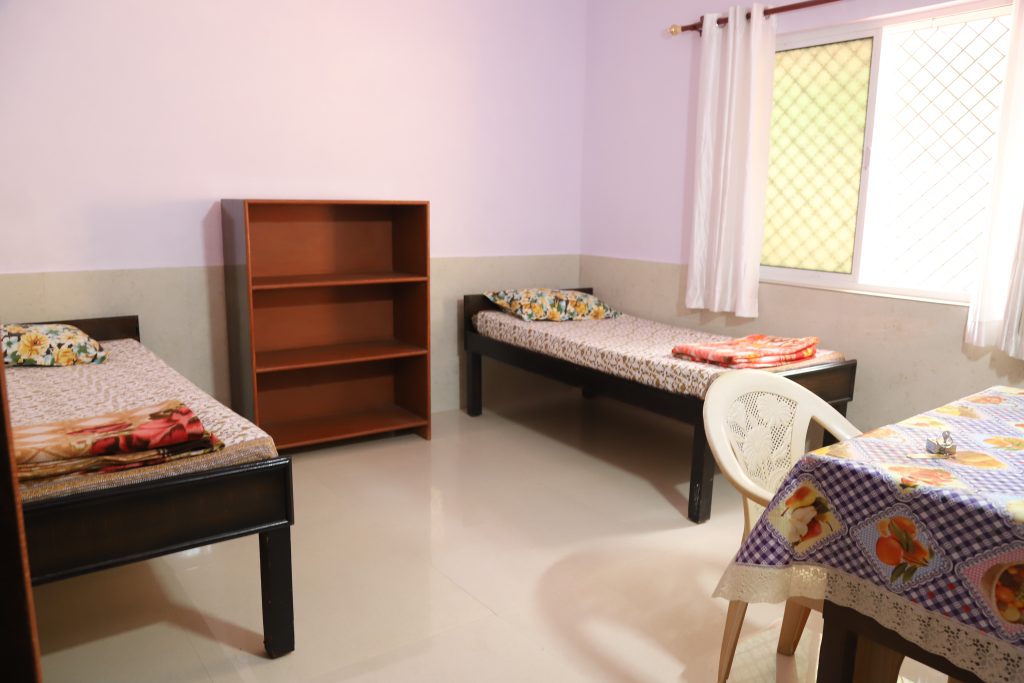 Shared Twin Rooms:  with private bathroom (hot water)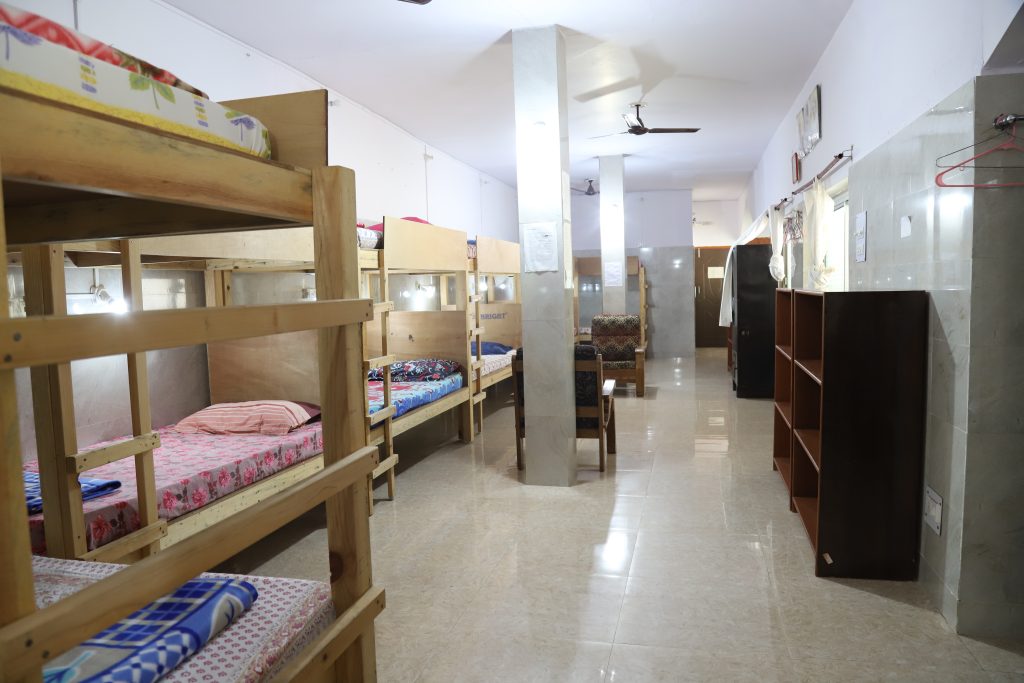 Dormitory: Separate for men and women. Dorms have 4  beds with attached and shared adjacent bathrooms (hot water).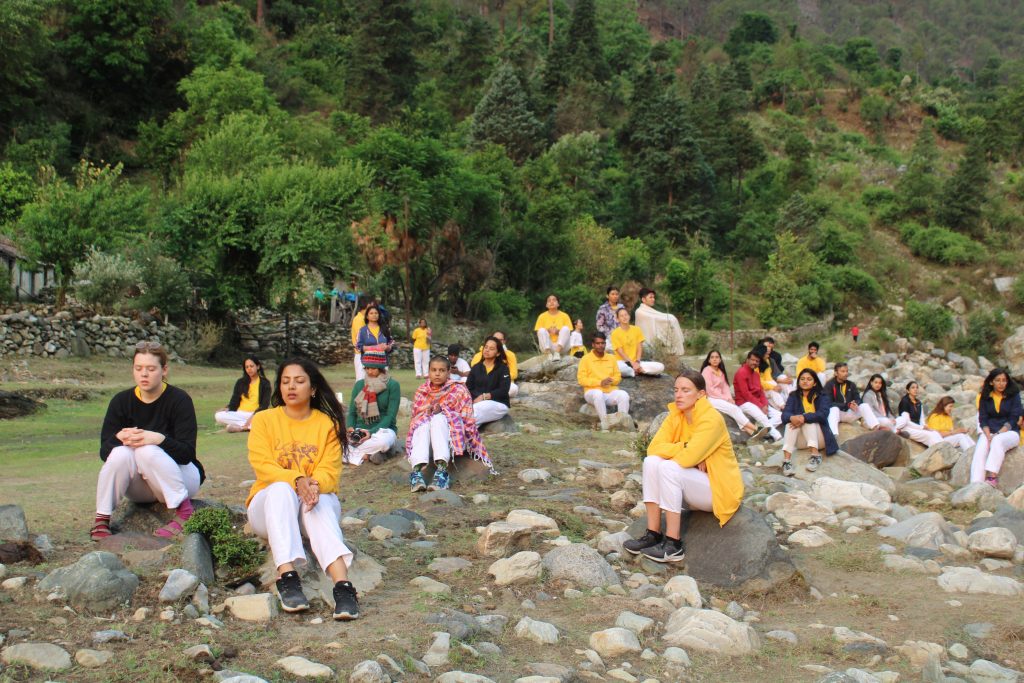 To maintain the spiritual atmosphere of the ashram guests please review Ashram Do's & Don'ts
Things to bring (also available at the ashram boutique)

yoga mat
warm clothes & meditation shawl for cool evenings
comfortable loose-fitting clothes
personal items
sandals
toiletries
towels
water bottle
(Blanket, 2 bed sheets, meditation cushion, a pillow and pillow case are provided by the Ashram)
If working in the Ashram please bring

Personal hotspot (Airtel is currently having relatively better connectivity)
Laptop
Sivananda Kutir is a certified Leading Yoga Institute (Yoga Certification Board, Ministry of AYUSH, Govt. of India) India's apex body for certification in the field of yoga.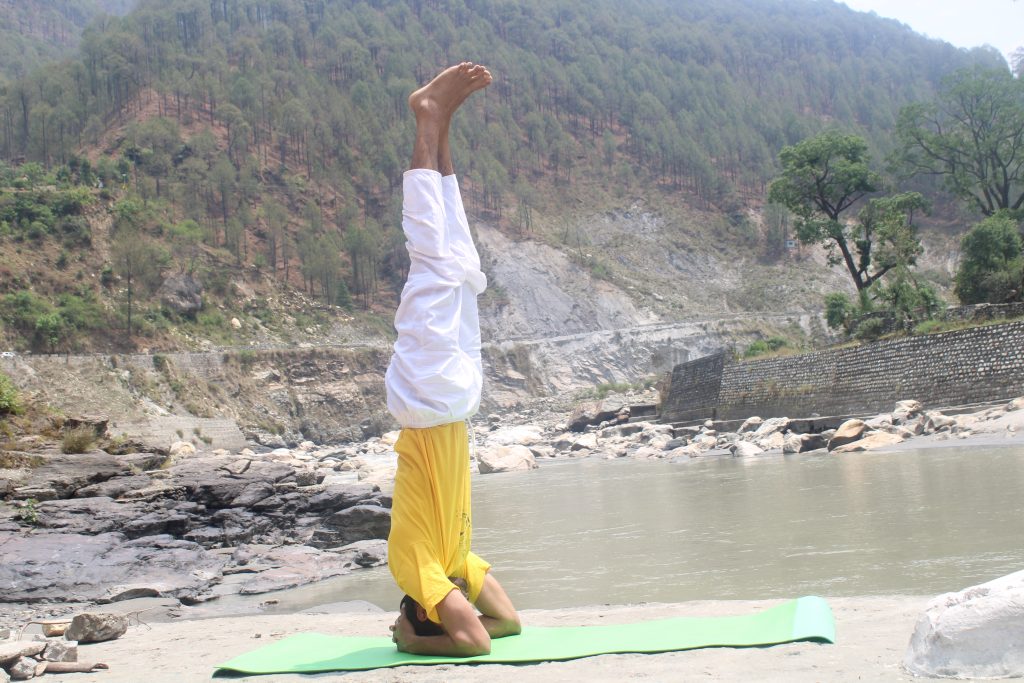 As part of the Fit India movement, YCB has initiated the Yoga Volunteer Training Program for the promotion of well-being of oneself and society at large; including assisting in conducting group classes for Yoga Volunteers, Yoga classes in the park and Yoga related International Day of Yoga programs. There are no eligibility criteria.