Holding asanas for longer, develop focus, strength and balance
Discover a new depth to our Sivananda Asana Sequence. Stay in one yoga asana for longer and align breath, mind, body and soul. The longer we hold a posture the closer we come to conquering the position, and overcoming our mental and physical limitations. This is Asana Jaya!
Taught by Vijayji, director of our Dwarka Centre (Delhi) and senior hatha yoga teacher in our Teachers' Training Courses.
1 day | 1 session | 15 students / batch
Donation : INR 375 (~ 5 USD)
Pre-requisites
Intermediate and Advanced
Upcoming Batches
27th September
16.00 – 18.00 hrs hrs IST
Click here to register
Limited spots (max 15 participants / batch).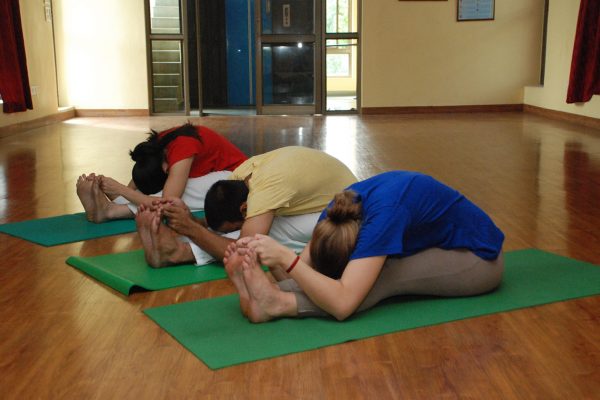 The Sivananda 7 Day Yoga Challenge
For experienced yogis – not for beginners or the faint of heart! A dynamic and holistic practice of meditation, pranayama and asana guided by our experienced teachers – motivating you to get out of bed and onto your mat every morning! Challenge yourself daily, pushing your limits as you discover hidden strength and overcome physical and mental limitations. End each session feeling stronger, more flexible, energised and lighter.
Every Day — Day 1 to Day 7
Invigorating Asana — we start with dynamic sun salutations, followed by the Sivananda classical hatha yoga sequence. Challenging variations added in each session. Individual attention to develop your strengths and improve on weaknesses (1.5hrs)
Centring Guided Meditation — (30min)
Balancing Pranayama — Kapalabhati and Anuloma Viloma, progressively increasing counts and retention (30min)
7 consecutive days | 7 sessions | 15 students / batch
Donation : INR 2100   (~ 28 USD)
Pre-requisites
Participants should attend all 7 sessions in sequence
Note: This is not for beginners.
Upcoming Batches
21st – 27th September
Intensify your hatha yoga asana practice while challenging and progressively strengthening yourself through a series of 5 special workshops led by our expert Sivananda Teachers.  We offer you the opportunity to go deeper into the basic asanas with advanced variations, including hip opening and deep stretches, backward bends, twisting postures, balancing and forward bending asanas.
5 consecutive days | 5 sessions | 30 students / batch
Donation : INR 1875 (~ 25 USD)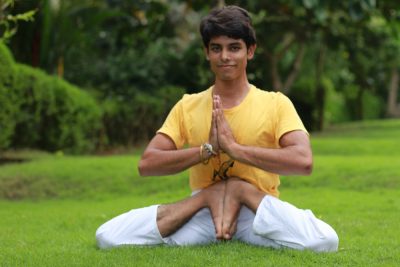 Pre-requisites
Open to all
A course for intermediate or advanced level practitioners or yogis.
Upcoming Batches
23rd – 27th September | 18.30 – 20.00 hrs IST
Fit and healthy? 108 sun salutations guided each step of the way by an experienced Sivananda teacher. Join in for 10, 20 or 30….A spiritual and physical energiser and great fun for all the family.
Every Sunday Donation : Free class. Donations welcome!
Pre-requisites
Intermediate and advanced
Upcoming Batches (timings are in IST, GMT + 5.30 hrs)
Note: For any doubts/clarification please email us [email protected] or call us + 91 49-542-69926
Certificate of Course Completion sent on request. Please email [email protected]