Sadhana Intensive
A unique opportunity to reach into the very heart of yoga in the land where it was born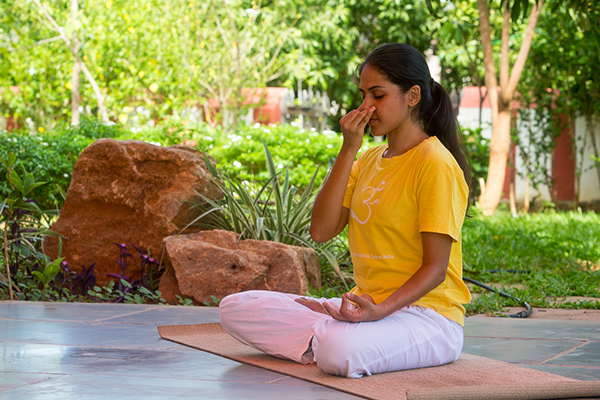 Extend the limits of your capabilities, strengthen your stamina and develop long-lasting self-confidence in this two-week intensive programme open to Sivananda graduates. Work towards eight hours of hatha yoga per day, do intense and prolonged pranayama, based on individual self-practice. Introspect deeply and discover the heart of hatha yoga practice. Sadhana Intensive is, as the name suggests, an in-depth and demanding programme of classical hatha yoga, balanced by the study of classical scriptures, devised by Swami Vishnudevananda, based on his own hatha yoga sadhana in the Himalayas. He often said that six months of this intensive practice gave him the energy to spread the teachings of yoga throughout the world for the subsequent forty years.
This is a unique opportunity to experience a heightened level of consciousness, increased energy, sharpened senses, improved memory, clarity of mind, a deep humility, contentment, joy and lightness of being. The course demands a high level of self-discipline and you are guided according to your individual needs. You are expected to remain within the Ashram premises throughout the two weeks of the course with no free days, no access to telephone or email and a strict sattvic diet (no salt, spice, tea or sugar). Many students choose to take this course several times, each time experiencing a considerable deepening of their yoga practice.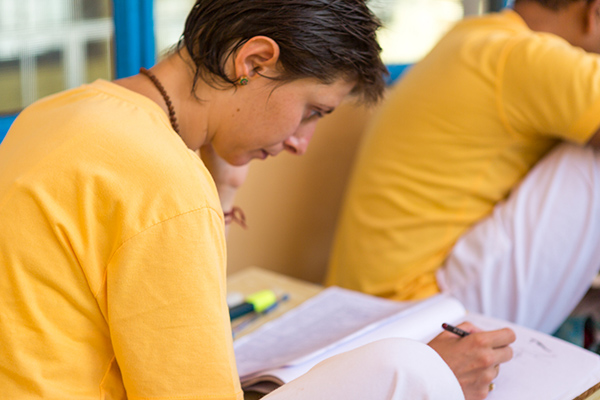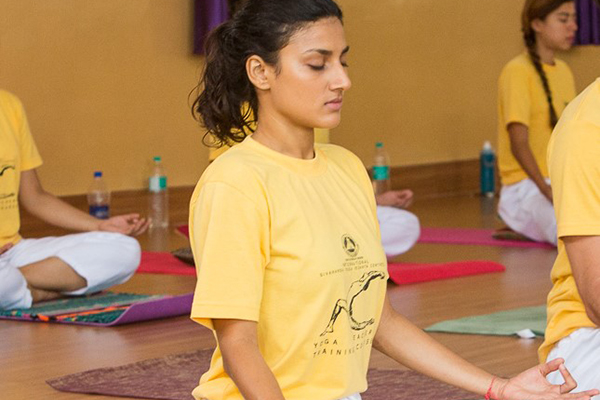 Sadhana Intensive is open to Sivananda Yoga Teachers' Training Course graduates (TTC / ATTC) only. Good physical and mental health as well as a high degree of self-motivation are required due to the very intensive nature of the course. It requires some preparation from the student. Interested students are advised to prepare by following a regular daily hatha yoga practice and a sattvic lifestyle. Kindly note that the course is taught in English only.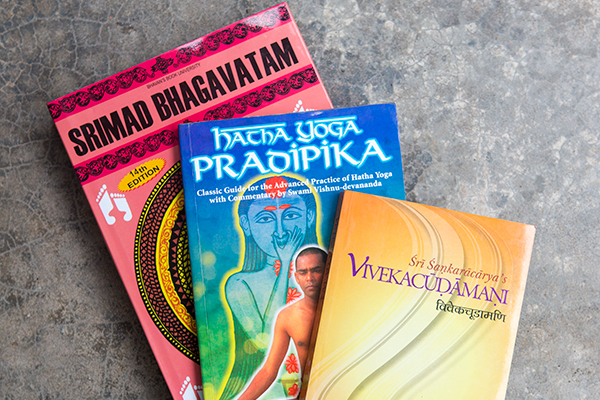 The emphasis of the course is on the practice of pranayama. The course starts with two practices a day for the first week, then increases to three practices a day. Each session lasts for 2 to 3 hours. The daily schedule includes:
12 basic asanas (self practice, limited time)
Concentrated periods of advanced pranayama of progressive intensity
Explanations and practice of mudras, bandhas and mantras
Recitation of Sanskrit verses
Satsang
Practice of shat kriyas (cleansing techniques)
Spiritual diary
Likhita japa (mantra writing)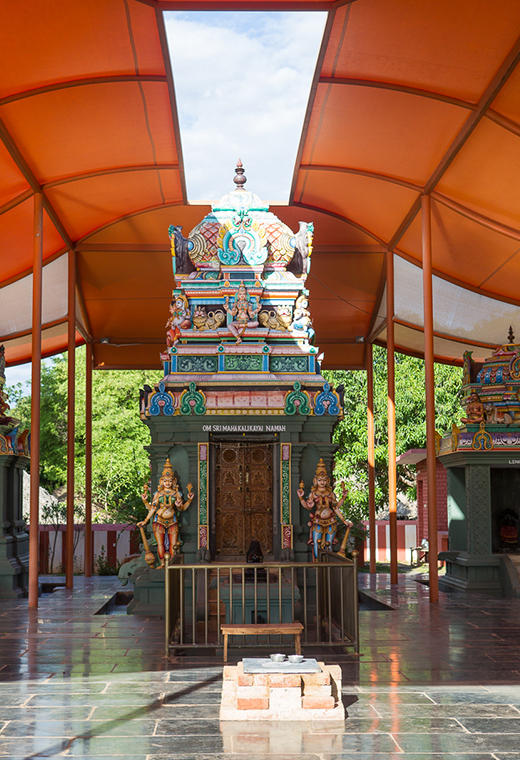 The daily schedule is cumulative and as such, is not fixed. In the morning, the students meet with the teacher and receive instructions for the practice of the day. Students are guided individually in their practice. All meet again at midday for scriptural study. Participation in the entire daily schedule is mandatory. The Course Director may change the schedule according to the needs of the students.
The schedule includes the following:
Kriya practice
Morning and evening satsang with meditation and chanting
Two or three practice sessions of asana and advanced pranayama with bandhas and mudras
Study of Hatha Yoga Pradipika / Viveka Chudamani / Srimad Bhagavatam
Morning almond milk drink, brunch, and dinner
We provide various options for accommodation depending on the budget and preferences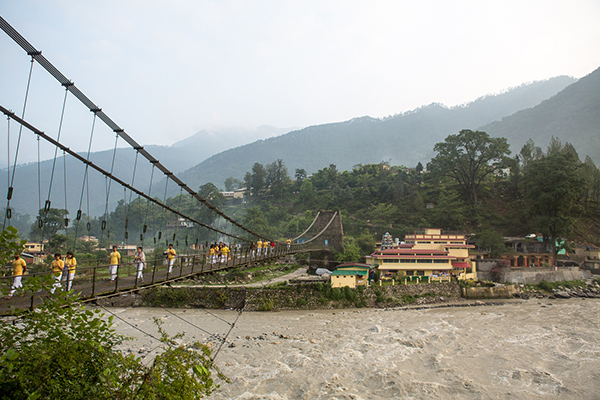 A Sadhana Intensive manual is provided as a part of the course material and is included in the course fee. Students are required to bring their TTC uniform to be used during the course.
Things to bring – comfortable clothes, warm clothing for Uttarkashi (October-May) and Madurai (December and January), sandals, toiletries, personal items, meditation shawl for cool evenings, yoga asana mat, meditation cushion, notebooks, pens, towels, water bottle and torch. You can also purchase these items at the ashram boutique.
Refund policy:
In view of possible difficulties with visas and flights, we recommend that you register only after visas and flights are certain.
Apart from the Sadhana Intensive manual, there are some recommended texts for the course. These are not included in the course fee and can be bought from the boutique:

Viveka Chudamani by Sankaracharya
Hatha Yoga Pradipika by Swatmarama with commentary by Swami Vishnudevananda
Srimad Bhagavatam
It is recommended to register only after visas and flights are certain.
For Domestic Payments:

For cancelling the registration before the start of the course, the original payment will be refunded less 6.5%.
Once the course starts, if the student decides to leave within three days original payment will be refunded less 18%.

For Overseas Payments:

As refunds will be via international bank transfer, the cancellation fee has to be higher.
The advance payment of partial course fee, service fee and taxes paid to GetOnYoga Pvt. Ltd. are fully nonrefundable in the case of cancellation prior to the course starting.
Once the course starts, if the student decides to leave within three days of course start date, the course fee paid will be refunded less 25%.
It may take six months to process,

After three days into the course no refund will be issued.
Students leaving the course before completion, are required to return manual and uniforms.
Full refund of the course fee paid will only be granted where SYVC has had to cancel the programme.
Revised 20-09-2023             SYVDA reserves the right to make changes without advanced notice.