Fasting & Detoxification Programme
Join us for our powerful two-week detox and fasting programme. Increase your vitality and zest for life. Fasting improves sleep, digestion, lowers high blood pressure, boosts the immune system, reduces stiffness and joint pain, that's just for starters!! You will feel lighter in body and mind.  Ayurvedic massage, colon cleansing and herbal extracts help the body detoxify. Daily yoga and meditation keep you energised and calm. It is also lots of fun!!
Special discount for returnees. Contact [email protected]
Poor diet, lack of exercise, and environmental pollution, as well as challenges at work, in relationships, from social media and more are leading to an increase in mental and physical disease. Our body and mind need regular maintenance, especially when we live in towns and cities.  Fasting and detoxification are a sure way to regain our vitality and zest for life. For many, this programme has been a life-changing experience and bestows a long-lasting feeling of well-being.
You will not know you are fasting!!! Daily vegetable and fruit juices as well as a broth in evening stay all hunger pangs. Each day yoga and meditation keep the body energised and the mind calm. Ayurvedic massage, colon cleansing, and herbal extracts all help the body to slowly detoxify and purify, bringing a feeling of blissful mental and physical well-being.
The juices are made and served fresh at the table. Orange juice kicks off the day and then a selection of vegetable and fruit juices are offered at intervals till evening.  Pineapple, mango, apple, watermelon, carrot, cucumber, radish, celery, beetroot and coconut are just some among the many. A hot soothing vegetable broth in the evening closes the day.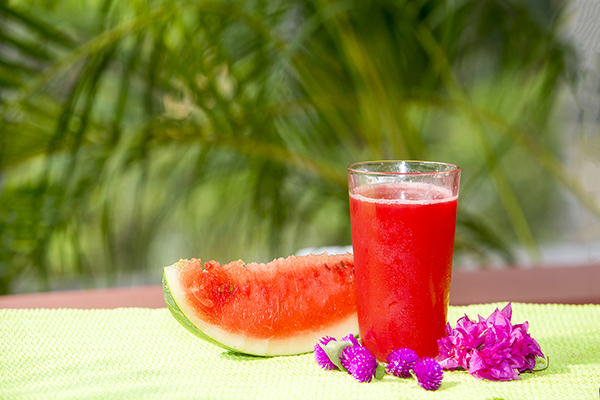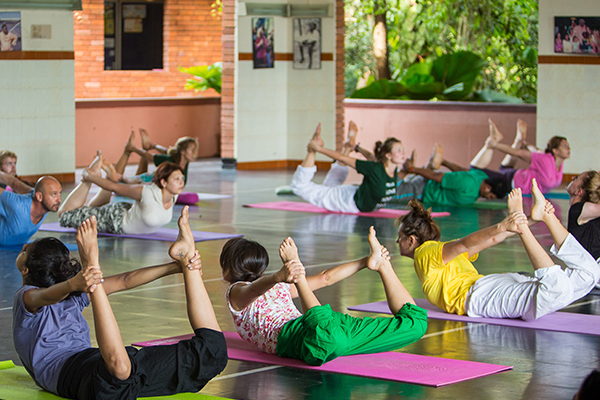 By combining the practice of yoga, meditation and fasting you experience transformation not only on the physical level but also on the mental, emotional and spiritual levels. The calm and peaceful atmosphere of the Ashram, along with the daily practices heal the body and soul. It is also lots of fun!! You will be among a hugely supportive group of like-minded people, many of whom become life-long friends.
Just some of the benefits:
Aids weight reduction
Improves sleep patterns
Strengthens cardio-vascular health, reducing high blood pressure
Eases stiffness and joint pain in rheumatoid arthritis sufferers
Regulates the digestive system. Improves eliminative functions. A healthy digestive system is a pre-requisite for good health
Stimulates metabolic function and anti-ageing hormones. Promotes rejuvenation and longevity.
Enhances brain function, possibly preventing changes associated with Alzheimer's and Parkinson's disease.
Boosts the immune system, reducing free radical damage and risk of cancers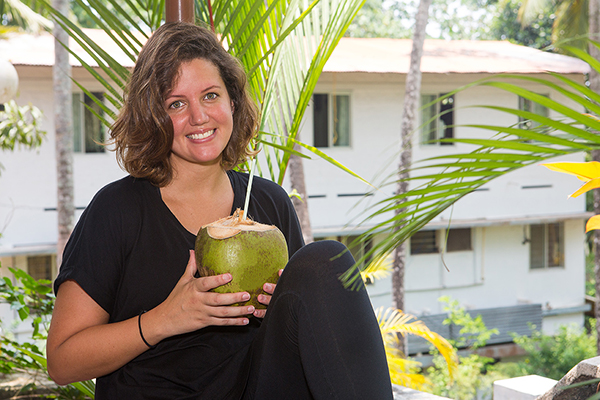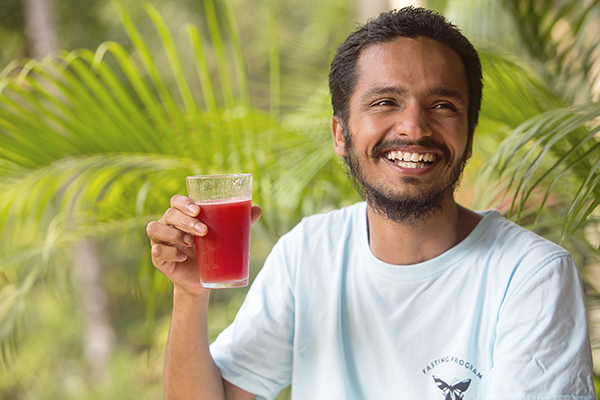 And this is just the tip of the iceberg!! The mental and spiritual benefits are equally profound. Your senses sharpen, your memory and ability to concentrate improves, bringing increased clarity of mind and greater awareness. You gain a sense of calm along with increased will-power and an ability to make better decisions and take better control of your life.  A sense of joy and a greater enthusiasm for life develops.
Christina, USA
"Since attending the Fasting and Detox course I never felt this way before and never thought it would be possible. So clear in mind, much quieter, inner peace, and happy with my body and weight, and confident about the future".
Shailaja K, Singapore
"With the guidance of Mr Christopher, not only did I detox my body but also my mind. It's an awesome programme and I am not stopping it but making it a yearly affair for my well-being. Thank you Mr Christopher."
Alexandre
"I spent 20 years carrying an excess of 10/15kgs.The Programme changed my life and my relationship with food. I lost 12kgs during the fast – even now it has not returned, 1.5 years later – thank you."
Jane, London
"This programme is wonderful and not nearly as difficult as it might appear. It is life-changing both physically and psychologically. I lost 10kgs, my memory improved, I felt rejuvenated, light and full of optimism. Really great. I would recommend it."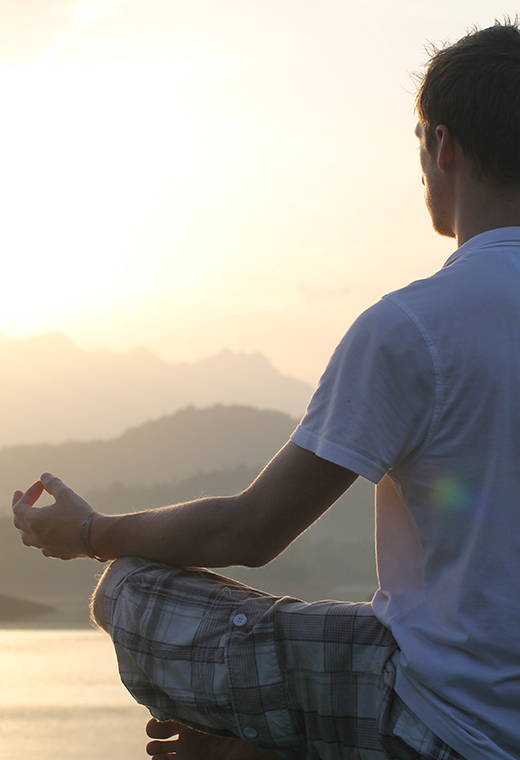 | | |
| --- | --- |
| 5.20am | Wake up |
| 6am | Satsang |
| 7.30am | Lemon Tea/Powders |
| 8am | Asana Class |
| 10am | Juice/Herbs |
| 12.30pm | Juice/Powders |
| 1.30pm | Herbs |
| 2.30pm | Juice/Powders |
| 4pm | Asana Class |
| 6pm | Broth/Herbs |
| 8pm | Satsang |
| 10.30pm | Lights out |
We provide various options for accommodation depending on the budget and preferences. Please note that Twin Share rooms with common bathrooms, dormitory and tent accommodation are not available for this programme.
For Domestic Payments:
For cancelling the registration before the start of the course, the original payment will be refunded less 6.5%.
Once the course starts, if the student decides to leave within three days original payment will be refunded less 18%.
For Overseas Payments:
As refunds will be via international bank transfer, the cancellation fee has to be higher.
The advance payment consisting of partial course fee, service fee and taxes paid to GetOnYoga Pvt. Ltd. is 100% non-refundable in the case of cancellation prior to the course starting.
Once the course starts, if the student decides to leave within three days of course start date, the course fee paid will be refunded less 25%.
It may take six months to process,
After three days into the course no refund will be issued.
Students leaving the course before completion, are required to return manual and uniforms.
Full refund of the course fee paid will only be granted where SYVC has had to cancel the programme.
It is advised to ensure receipt of appropriate visa is possible before registering or booking flights.
Revised 20-09-2023                               SYVDA reserves the right to make changes without advanced notice.