Fasting & Detoxification Programme
Join us for our powerful two-week detox and fasting programme. Increase your vitality and zest for life. Fasting improves sleep, digestion, lowers high blood pressure, boosts the immune system, reduces stiffness and joint pain, that's just for starters!! You will feel lighter in body and mind.  Ayurvedic massage, colon cleansing and herbal extracts help the body detoxify. Daily yoga and meditation keep the you energised and calm. It is also lots of fun!!
By combining the practice of yoga, meditation and fasting you experience both physical and mental transformation. The Ashram's daily schedule includes time for reflection and relaxation. All guests are required to attend morning and evening satsang. Yoga classes each day aid in the detoxification process, along with fresh vegetable and fruit juices served throughout the day.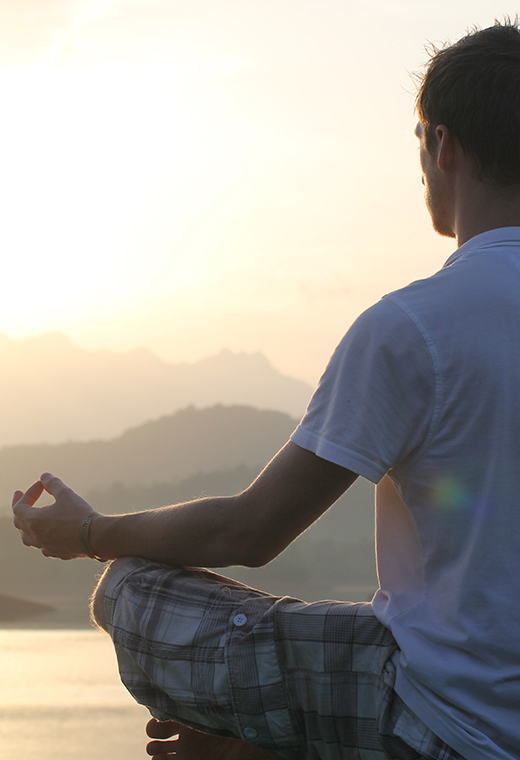 | | |
| --- | --- |
| 5.20am | Wake up |
| 6am | Satsang |
| 7.30am | Lemon Tea/Powders |
| 8am | Asana Class |
| 10am | Juice/Herbs |
| 12.30pm | Juice/Powders |
| 1.30pm | Herbs |
| 2.30pm | Juice/Powders |
| 4pm | Asana Class |
| 6pm | Broth/Herbs |
| 8pm | Satsang |
| 10.30pm | Lights out |
Twin-Share A/C (Vaikuntam) and non A/C (Kailash) rooms with attached bathroom and hot water. Please note that Twin Share rooms with common bathrooms (Vishnu), dormitory and tent accommodation are not available for this programme.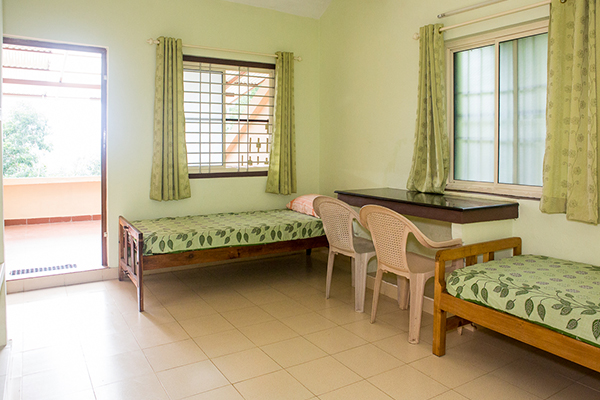 Kailash Rooms: Shared non-AC twin rooms with private bathroom (hot water)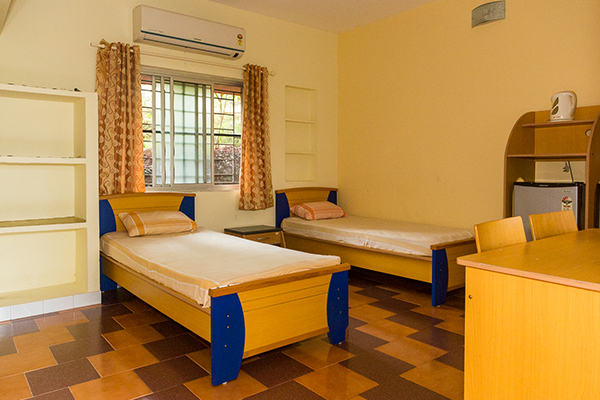 Vaikuntam Rooms: Shared AC twin rooms with private bathroom (hot water), kettle and fridge
Refund policy:
PLEASE NOTE THAT THE FOLLOWING POLICY WILL BE APPLIED REGARDLESS OF ANY PROBLEM RESULTING FROM THE CORONA VIRUS SITUATION. IT IS BETTER TO WAIT UNTIL NEARER THE TIME OF THE PROGRAMME BEFORE REGISTERING.
PLEASE ENSURE THAT ANY NECESSARY VISA CAN BE ACQUIRED AND THAT TRAVEL IS POSSIBLE BEFORE COMPLETING YOUR REGISTRATION.
For cancelling the registration before the start of the programme, the original payment will be refunded less

Rs 2,000 for Indians (dorm registration)
Rs 10,000 / USD 150 (S.I.) for Foreigners (all accommodations) and Indians (room registrations)

Once the programme starts, if the participant decides to leave within three days, the original payment will be refunded less

23% for Indians
25% for Foreigners

After three days of the programme, no refund will be issued.