The amenities below are available at specific times only and are closed during class timings, satsang and after 7.30pm.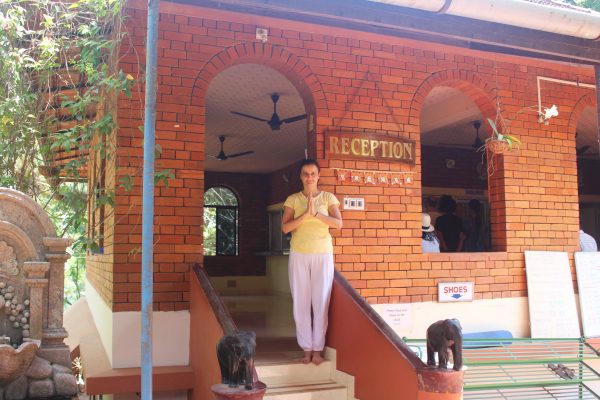 Post: An incoming and outgoing mail facility is available.
Wifi: 

Timings: 10.30 – 13.30 and 18.30 – 19.30 (Available all-day on Friday)
Free wi-fi facility for guests outside class times.
Reception
Timings: 08.00 – 10.00 morning  |  10.30 – 17.00pm afternoon  | 18.30 – 19.30 evening
Registration: check-in and out and all payments are processed at Reception
Om Lotus card: Used in the ashram in lieu of cash. Can be used at the Boutique and Health Hut
Safe Keeping: Timings: 11.30 – 12.30 and 18.30 – 19.3o

Valuables may be stored in safe-keeping facility.
Lockers are available in the dormitories, padlocks may be purchased in the Boutique. The Ashram accepts no responsibility for guests' belongings.

Telephone: A facility for outgoing-only international calls is available.
Travel Agent: A travel agent visits the Ashram once a week from October to April. Guests may make travel bookings, exchange foreign currency and cash travellers' cheques on payment of a commission fee. The Ashram itself cannot exchange foreign currency or cash travellers' cheques. The Ashram does not accept responsibility for this service.
Boutique
Timings: 10.30am – 13.00pm and 18.30 – 19.30
The Boutique stocks a variety of items including
Toiletries
Everyday use items
yoga mats and
Meditation cushions,
Stationary, postcards,
Books on Yoga, Meditation and Spirituality
Clothing
Snacks etc.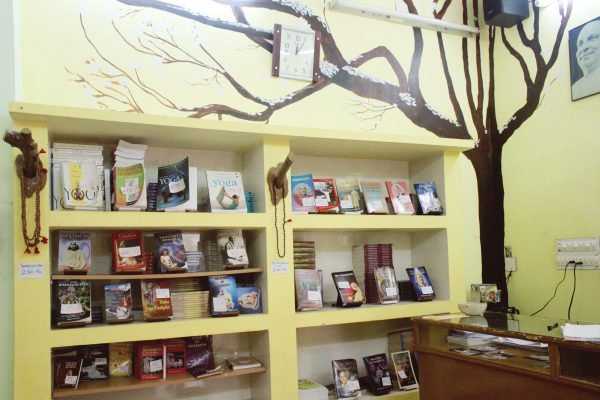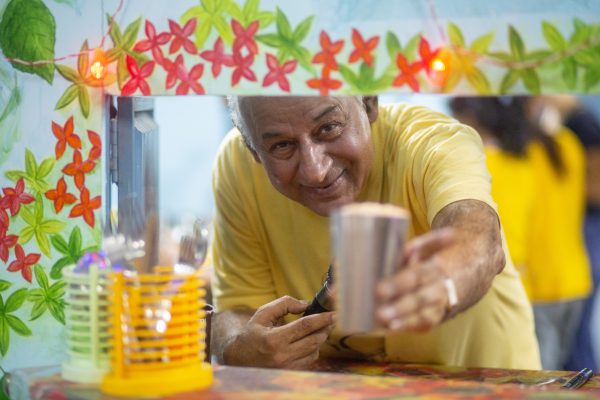 Health Hut
Timings: 11.00 – 13.00 and 18.30 – 19.30
Fresh fruit salads, fresh juices, shakes and snacks are available.
All purchases can be done on the Om Lotus card (available at Reception)
Open seasonally (October to April)
Consultation Timings: 10.30 – 13.30 and 18.30 – 19.30
Ayurvedic doctors are available for consultations
In case of emergencies there is a doctor on-site
Ayurvedic massage and treatments for Ashram guests.
Panchakarma treatments are also available. To check availability please email:

[email protected]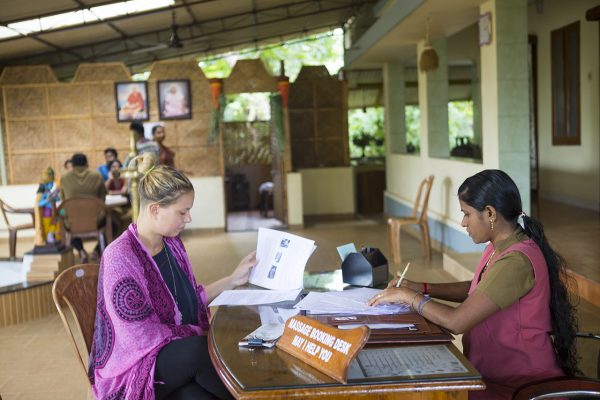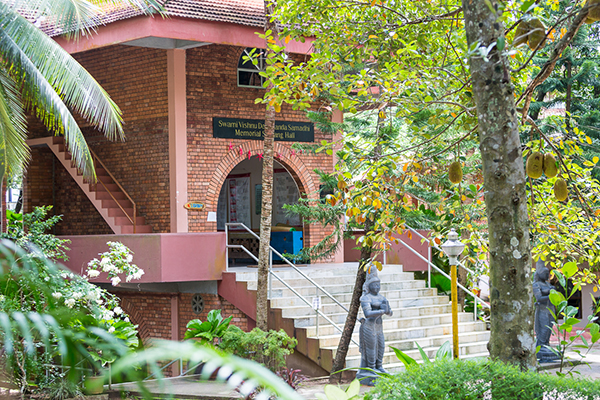 Other Amenities
Library:

Timings: 12.30 – 13.30 (Thursday Closed)
Has a variety of books on yoga and related topics.

Laundry Service: 

Timings: 10.30 – 13.30 and 18.30 – 19.30
An independent and affordable laundry service is available from October to April. The Ashram does not accept responsibility for this service

Free Shop: Any unwanted items, such as clothing, shoes and books etc. may be left. Please be considerate and launder clothing items.