New to Yoga & Meditation?
Learn classical Hatha Yoga with a course that takes you from absolute beginner to a solid yoga practice of your own!
Classical Hatha Yoga Come away with a firm foundation in hatha yoga rooted in the Sivananda Yoga tradition, while learning the importance of deep relaxation, proper diet, positive thinking and meditation for your physical and mental well-being.
Experienced Teachers Our Sivananda-trained teachers have many years of experience teaching both on and offline – to people from across the globe. Our approach is gentle and holistic.
Individual Attention We restrict our class sizes to offer you individualised attention during each class and each step of the way. Any questions you may have will be answered personally during the sessions.
Step-by-step guidance building up gradually to the dynamic sun salutation and classical hatha yoga postures, including the shoulderstand, sitting forward bend and the cobra. The focus is on learning the postures properly, at a steady pace to ensure correct practice. Learn the art of proper breathing, with the practice of yogic breathing techniques and discover the bliss of deep relaxation.
6 days (Monday, Wednesday, Friday) | 6 sessions (over 2 weeks)
Donation : INR 1500 (~ 20USD)
Upcoming Batches
23rd November – 4th December 2020 (Monday, Wednesday, Friday)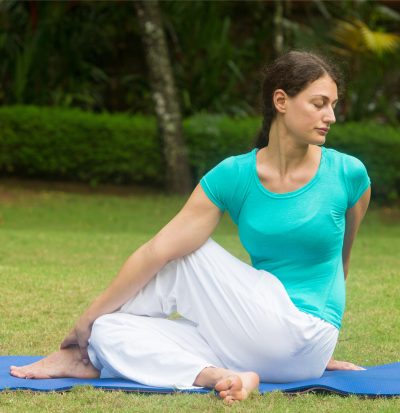 An in-depth introductory course to help you establish your own meditation practice.
Why Meditate?
Meditation brings peace of mind and happiness.
Meditation sharpens the mind and improves memory and concentration.
Meditation is an energy booster and a stress buster!
What will you learn?
How to set up your own meditation practice at home
Breathing techniques – anuloma viloma and kapalabhati
Concentration practices – tratak, mantra japa, likhita japa
Maintaining a Spiritual Diary – to record your progress
Guidance on continuing your practice beyond the course
Expert Sivananda teachers who have guided hundreds of students both off and online
An unquiet mind leads to negativity–stress, anxiety, disturbed relationships, general unhappiness. Meditation helps you break this cycle and live a peaceful and positive life.
Register today!
Class sizes are limited to ensure individual attention
6 days (Monday, Wednesday, Friday) | 6 sessions (over 2 weeks)
Donation : INR 1875 (~ 25USD)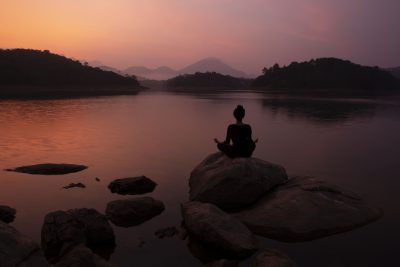 Pre-requisites
No prior knowledge of meditation necessary
Open to all ages
Participants should attend all 6 sessions in sequence
Upcoming Batches
23rd November – 4th December 2020
Limited spots (max 15 participants / batch).
New to yoga and would just like to try out a class? Or curious about Sivananda Yoga? Then register for our Free Trial Class. Basic yoga postures, the sun salutation and some breathing exercises with guidance from an experienced teacher. A taster for a life-long yoga practice!
Donation: None.
Pre-requisites
No prior knowledge of yoga necessary
Upcoming Batches
29th November 2020
Limited spots (max 15 participants / batch)
Note:
For any doubts/clarification
please contact the corresponding centre / ashram.
Certificate of Course Completion sent on request.
Please email [email protected]
Note:
The above free Open Class offerings have been made possible at 6.30 pm for six months by the generosity a kind British student & at 3.30 pm for 2 months by an appreciative Mumbai student, for those who are struggling financially.  
Gifts of 1,750 GBP and Rs 25,000 are enabling up to 180 students who may not otherwise have access to daily yoga classes, to enjoy the many benefits of yoga online during a difficult time when many are unable to safely travel and remain restricted to their homes.
If you would like to sponsor yoga classes or a course of yoga (beginners, meditation, etc.) and provide a gift of the benefits of yoga to others during this time, please contact us to discuss possibilities: [email protected]