Bhakti Yoga – Open Your Heart!
Experience devotion in daily life.
An introduction to the path of Bhakti Yoga, awakening the divine love within you. Bhakti brings compassion, empathy and kindness into your life. Bhakti is love, it is our true essence – whether we express it towards others, ourselves or to God. Bhakti is universal and shows us the divine in all – breaking down illusions of separation between the individual and others.
In today's world, Bhakti is not about searching for love, but about recognising it within us in its purest form.
This special two-day course will touch upon:
Day 1 – What is Bhakti Yoga?
The types of Bhakti
The 9 elements of Bhakti Yoga
The 5 Bhavas
Day 2 – How to apply Bhakti Yoga in daily life? 
How can we develop Bhakti within?
How does Bhakti or devotion manifest in our lives?
How can Bhakti Bhava help us live a peaceful life?
How can we apply Bhakti to all that we do?
Presented by Swami Janardananda, direct disciple of Swami Vishnudevananda. For over two decades Swamiji has been engaged in mentoring children and young adults from local villages in Uttarkashi. Swamiji also guides the staff and students at the centres and ashrams of Sivananda India.
2 consecutive days | 2 sessions | 30 students / batch Donation : INR 750 (~ 10 USD)
Pre-requisites
Upcoming Batches
19th – 20th September | 16.00 – 17.30 hrs IST
Tattva Bodha – Discovering the Truth
An eight-day exploration into basic vedanta
आनंद: क:? सुखस्वरुप: What is Bliss? It is of the nature of absolute happiness…
I desire happiness, yet I am unable to experience it most of the time. What is 'real' and what is 'unreal'? What is the goal of life? Ancient wisdom has proved consistently that right knowledge can lead us to a more meaningful, peaceful life. Tattvabodha by the great sage Adi Sankaracharya is an ideal introduction to the principles of advaita vedanta. Immerse yourself in this profound knowledge of the ultimate Truth, where in two separate four-day sessions we examine the different aspects of existence, arriving at a deeper understanding of the unity of all things and the nature of the Self.
Presented by Srinivas Pulluri, a traditional teacher of Yoga, Vedanta and Sanskrit studies. Srinivas ji is guest faculty at the Sivananda International Ashrams in India and Thailand, and has lectured on Vedantic studies and yoga philosophy the world over. He has currently taken his expertise online to help spread the ancient wisdom of yoga.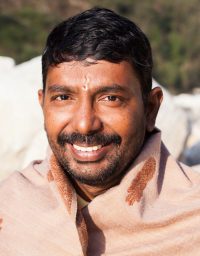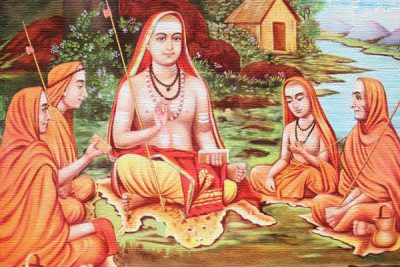 Upcoming Batches
Session 1 – 4 days — 9th – 12th September
What are the different methods of arriving at the Supreme Truth (Pramanas)?
What is the goal in life?
What are the key texts that are the foundation of Vedantic knowledge?
What are the steps to attain Self-realisation—Sadhana Chatushtaya?
What is the real and what is the unreal—Satyam and Mithya?
Session 2 – 4 days – 23rd – 26th September
The Three Bodies
The Five Koshas
Satchidananda
Creation
Three Types of Karma
Two 4-day sessions  | Total 8 days
9th – 26th September | 16.30 – 17.30 hrs IST
Donation : INR 2750 (~ 38 USD)
Hatha Yoga – A Deeper Understanding
An exploration into the classical theory of Hatha Yoga
This two-day course gives you a complete theoretical understanding of classical Hatha Yoga. For beginners as well as experienced practitioners – we offer insight into this perfect yogic system. Hatha Yoga develops mind, body and spirit – leading to an ideal state of good health and to higher states of consciousness.
A deeper understanding will enrich your hatha yoga practice and connect you with your inner self. Come away with a comprehensive knowledge of Hatha Yoga as practised by the rishis and sages of yore.
For over 60 years, the Sivananda lineage has continued an unbroken tradition of bringing classical Hatha Yoga to the world.
This course will explore:
The Tradition—The Sacred Texts of the Hatha Yoga Tradition
The Practice—Kriyas, Asanas, Pranayama, Mudra, Bandha
The Learning—Understanding the Subtle Body & Deepening your own Yoga
Practice
Hatha Yoga is a Divine blessing for attaining success in any field. Body and mind are instruments which the practice of Hatha Yoga keeps sound, strong, and full of energy. – Swami Sivananda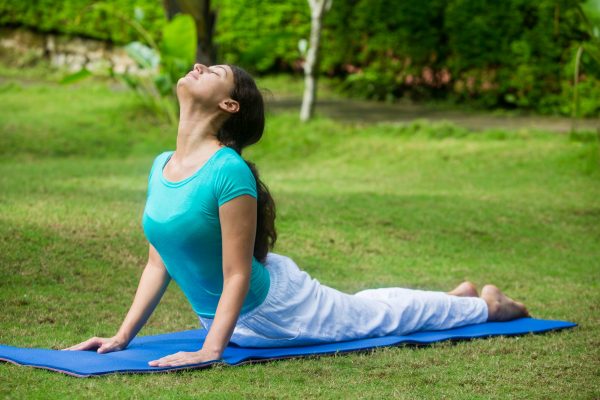 Upcoming Batches

26th – 27th September | 16.00 – 17.30 hrs IST
Donation : INR 750 (~ 10 USD)
Note: For any doubts/clarification please email us [email protected] or call us + 91 49-542-69926
Certificate of Course Completion sent on request. Please email [email protected]