Online Yoga Courses & Classes
For questions related to Online Classes please contact: +91 4954 269926  |  [email protected]
Adapted Sivananda Yoga Course (ASYC)
Yoga is for every body. Adapted yoga makes yoga accessible to all regardless of age, medical issues, mobility or energy levels. This comprehensive Adapted Yoga Course opens up yoga to everyone, teachers and yoga practitioners alike. Yoga can be customised to fit all needs and challenges. Join us for ten days of inspiring and heart-opening yoga.
Click Here to Learn More about the teachers and in-depth schedule
10 days (with one-day break) | 10 sessions | On-line with Zoom
Donation : INR 6000 (~ 75 USD)
Prerequisites
Some knowledge of yoga (basic asana & pranayama) is required.
Upcoming Batches

12th – 22nd September
08:00 – 10:00 IST
22:00 – 24:00 EST
19:00 – 21:00 PST
07:00 – 09:00 NET
04:00 – 06:00 ECT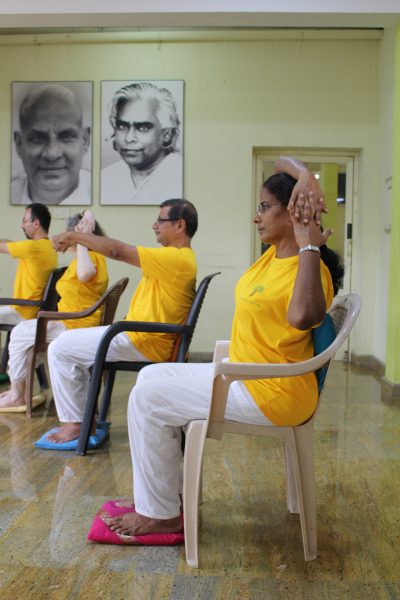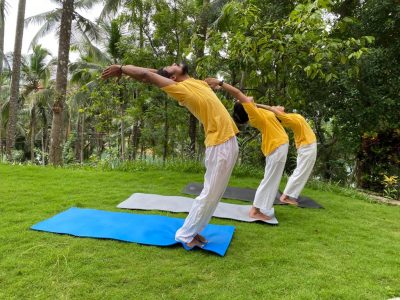 Start and end your day the right way! Jump into the Sivananda hour long class of yoga's twelve basic postures, pranayama and relaxation guided by an experienced Sivananda teacher. A great way to maintain a regular yoga practice. Some knowledge of yoga recommended.
Upcoming Batches

1st – 31st August
06.00 – 07.00 hrs. IST (Every Monday to Friday)
18.00 – 19.00 hrs. IST (Every Monday to Friday)
Donation
Indian: Rs. 2,000
Overseas: USD 64